Please select your state
so that we can show you the most relevant content.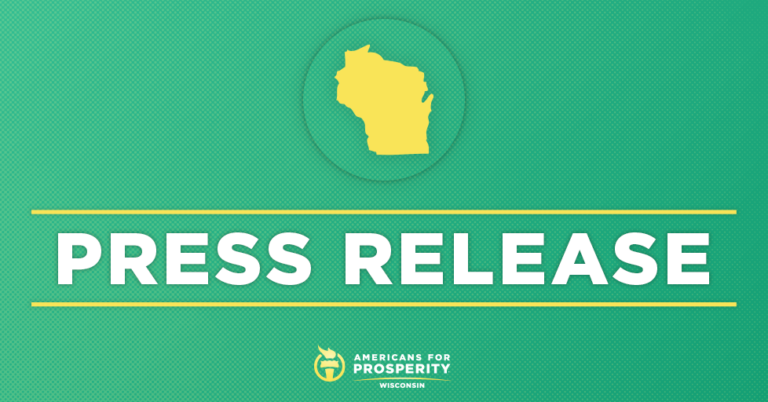 Americans for Prosperity Responds to Governor Evers' State of the State Address
MADISON, WI – Americans for Prosperity-Wisconsin (AFP-WI) today responded to excerpts released from Governor Evers' State of the State Address, to ensure Wisconsinites know what the true state of our state would be under Governor Evers' policies.
AFP-WI State Director Eric Bott issued the following statement:
"Governor Evers took a lesson from his time as a teacher and just like one of his old students, he's trying to take all the credit for the hard work of others.
"While inflation continues to rise, making it harder for Wisconsinites to make ends meet, Governor Evers has proposed billions of dollars in tax hikes and supports Washington DC's inflation-driving spending sprees. His appointees approved a double-digit rate hike on our utility bills. On top of all of this, Wisconsinites are still feeling the effects of his government imposed lockdowns that forced businesses across the state to shutter their doors and lay-off employees.
"AFP-WI and its grassroots army are working hard to make sure Wisconsinites aren't fooled by Governor Evers' election-year gimmicks and talking points. Governor Evers' policies are wrong for Wisconsin and one speech won't change that fact."
For more information, visit BadEversPolicies.com
© 2023 AMERICANS FOR PROSPERITY. ALL RIGHTS RESERVED. | PRIVACY POLICY