Please select your state
so that we can show you the most relevant content.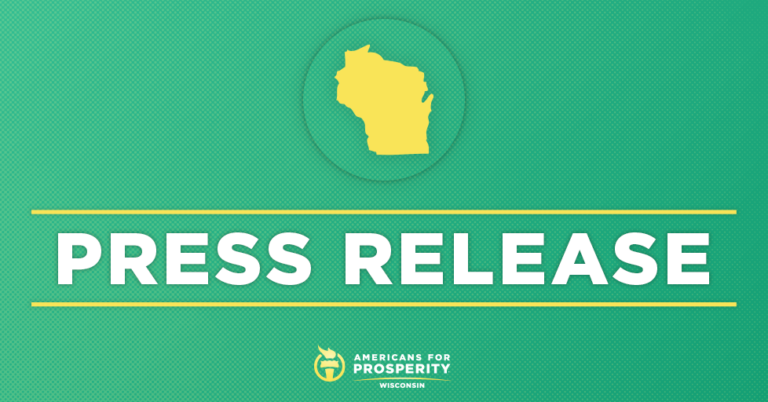 Americans for Prosperity Releases Statement Following Gov. Evers' Support of Infrastructure Passage
Madison, WI – In response to Governor Tony Evers' statement in support of the bipartisan infrastructure bill, the massive tax and spending package passed by Congress last week, Americans for Prosperity-Wisconsin State Director Eric Bott issued the following statement:
"Governor Evers is touting this inflation driving spending spree from Washington DC, showing once again that his allegiance lies with irresponsible and out-of-touch policies that will do more harm than good for Wisconsinites.
"While Governor Evers focuses his support on the supposed 'free' money Wisconsin will see for infrastructure projects, he fails to recognize that less than 20% of this $1.2 trillion boondoggle is actually earmarked for roads, bridges, or ports – the rest will be spent on unrelated policies and special interest handouts for the politically well-connected.
"Wisconsinites are heading into what could be one of the most expensive winters for home heating, seeing increases even more as new natural gas taxes kick in and as this spending spree sparks greater inflation.
"Governor Evers should focus his attention on addressing the real needs of his constituents, not touting the reckless spending policies of Congress and President Biden."
© 2023 AMERICANS FOR PROSPERITY. ALL RIGHTS RESERVED. | PRIVACY POLICY