Please select your state
so that we can show you the most relevant content.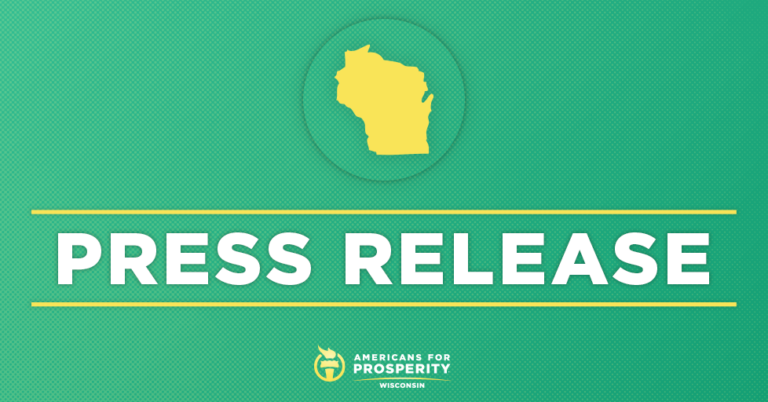 Americans for Prosperity Rejects Evers' Bloated Spending Spree
Ahead of Gov. Evers budget announcement, Wisconsinites learn they can expect more of the same big government spending that will hurt families and businesses.  
MADISON, WI. – Today, Americans for Prosperity-Wisconsin (AFP-WI) announced its plans to reject Governor Evers' proposed budget priorities that would destroy Wisconsin's economic health and leave taxpayers on the hook – including the governor's newest scheme to funnel nearly $300 million of taxpayer money into corporate welfare deals.
"Governor Evers, once again, has crafted a budget for 2023-2025 that reads like a big government wish list" said Sam Rogers, AFP-WI Public Affairs Director. "Wisconsin is in a position to focus on real tax reform that would grow our economy and continue to attract new businesses and talent. Instead, Evers has prioritized a $290 million handout for an out of state billionaire while ignoring desperately needed funding increases for the successful choice and charter programs Wisconsin families depend on. Our surplus tax dollars should not be fueling a spending addiction that benefits only a few politically connected at the expense of everyone else."
During Wisconsin's last Biennial budget cycle, Governor Evers sent the legislature a budget that would have failed Wisconsinites. He demanded massive tax hikes, out-of-control spending, unsustainable political pet projects, and education policies that would have failed our students. Fortunately, principled policymakers in the legislature stood up for Wisconsin families and reigned in Governor Evers wasteful spending wish list.  
"These failed policies were rightfully rejected last cycle," Rogers continued. "Our historic surplus must be returned to the pockets of hardworking Wisconsinites instead of being spent on expanding government and bloating budgets. "AFP-WI looks forward to working with the Joint Finance Committee and Legislature to ensure a budget is crafted that meets the needs of Wisconsin citizens and puts our economy on a path Forward to prosperity. AFP-WI will continue to work with, educate and mobilize grassroots activists across the entire state to ensure their voices are heard throughout the budget process." 
AFP-WI urges the Legislature to: 
Support the Flat Tax to bring transformational tax cuts to all working families and main street businesses, making Wisconsin economically competitive for generations.
Protect access to quality health care by rejecting public option health care and choosing the Personal Option.
Empower Wisconsin students and families by ensuring all kids have equal opportunities to the education that best suits them, and to fund equally the choice and charter programs many choose.
© 2023 AMERICANS FOR PROSPERITY. ALL RIGHTS RESERVED. | PRIVACY POLICY