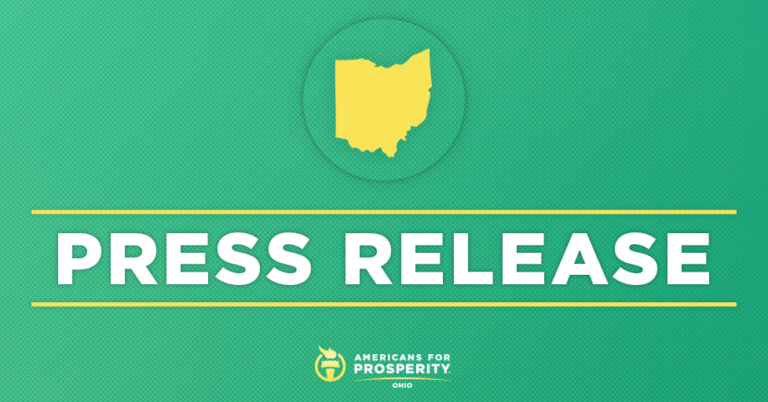 Americans for Prosperity – Ohio Endorses State House Candidates: Ron Beach, George Phillips, Bill Roemer
Columbus, OH – Americans for Prosperity – Ohio (AFP-Ohio) today announced its endorsement of three candidates seeking election to the Ohio State House of Representatives: Bill Roemer (HD-31), Ron Beach (HD-05), and George Phillips (HD-23).
Roemer, Beach, and Phillips earned AFP's support for their commitment to policies that create opportunities for Buckeye State residents by getting government out of the way so people can work hard and succeed.
"AFP Ohio has endorsed a strong slate of candidates for the Ohio State Legislature," said AFP-OH State Director Donovan O'Neil. "These three candidates round out a group of individuals who will make Ohio a better place to live, work, raise a family, and retire.
"They are leaders who will bring valuable experience in business and education to state government," he said. "We expect them to work hard for Ohioans in the state legislature, so we'll be working hard through Election Day to educate and turn out voters on their behalf."
"AFP – Ohio is excited to endorse these candidates and leverage our grassroots network and political capability to help inform voters as they make their decisions this fall," said AFP-OH Deputy State Director Tim Ross. "Our candidates this year are all committed to shaking up the status quo and moving Ohio forward. The future of the Buckeye State is bright."
BACKGROUND
Rep. Bill Roemer (HD-31)
Bill Roemer understands that it's not just inflation and taxes that are picking the taxpayers' pocket; it's also unnecessary and burdensome government regulations that drive up costs for Ohio consumers. That's why Rep. Roemer was the prime sponsor of legislation to reduce government red tape by 30%, as well as a cosponsor of other important reforms. He has also worked to increase oversight and transparency in the property tax system, including legislation to allow the public to challenge their property tax valuation more easily. 
Ron Beach (HD-05)
Ron Beach understands the burdens that government regulations place on health care professionals. He's seen it firsthand. In the State House, Beach will support scope-of-practice reforms that free health care workers from government red tape while expanding access to care for Ohio residents. Beach has also expressed support for policies that expand educational freedom, such as the Backpack Bill, which will empower parents with more education opportunities that meet their children's individual learning needs.
George Phillips (HD-23)
George Phillips will work in the State House to remove government barriers that prevent opportunities and success. Phillips supports education reforms, such as the Backpack Bill, that will give parents more power to improve their children's education. And he will support policies that expand opportunities for Ohio workers, such as prevailing wage and occupational licensing reform. Phillips will also work to get government out of the taxpayers' pocket by abolishing the state income tax.
-end-