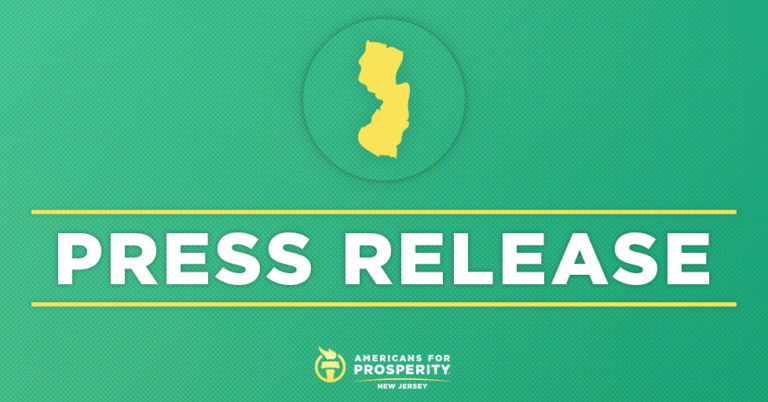 Americans for Prosperity-NJ Launches New Campaign #NextGenNJ
Grassroots Group to Educate New Jerseyans on the Poor Economic Policy Decisions that Drive the Outward Migration from the Garden State
Trenton, NJ – Americans for Prosperity-New Jersey (AFP-NJ) today launched a new educational campaign #NextGenNJ that highlights the financial barriers that prevent the state's residents from achieving prosperity. The goal is to assemble a group of residents around this shared vision to empower them to engage with their legislators to identify a more practical path forward for a better today and future for the next generation of New Jerseyans.
New Jersey consecutively leads in the highest number of residents moving to other states for reasons that include everything from taxes to the costs of goods and services. Governor Phil Murphy and the legislature are currently going through the budget review process to see a potential budget surplus.
View Direct Mail Example Here
View Sample Digital Ad Here
Join the Movement Here
AFP-NJ State Director Tony Howley issued the following statement:
"Through this initiative, #NextGenNJ seeks to break down barriers to opportunity that New Jerseyans experience daily that impact their quality of life from obtaining economic stability to quality, affordable health care. Taxes and spending are also out of control in our state, making it harder for families to achieve the American Dream. What New Jerseyans do not realize is that there is a way to elevate the issue and to ensure that their voices are heard when these crucial decisions are being made on our behalf by our legislators,"
"Look at the situation we are in now. Gov. Murphy borrowed over $4 billion from the federal government that has been deemed unnecessary. The Office of Legislative Services even came forth with that strong assertion. He needs to be held accountable by the people of New Jersey. We cannot afford to continue to kick the can down the road as these decisions are negatively impacting taxpayers and the future generations of New Jerseyans for decades to come."
Components of the campaign include digital ads and informational events. The grassroots group encourages current and former residents to share their personal stories that include their reasoning for why they left the state by joining the Facebook group. Through digital storytelling, #NextGenNJ will illustrate for lawmakers how smart, principled policy reform will enable people to thrive.