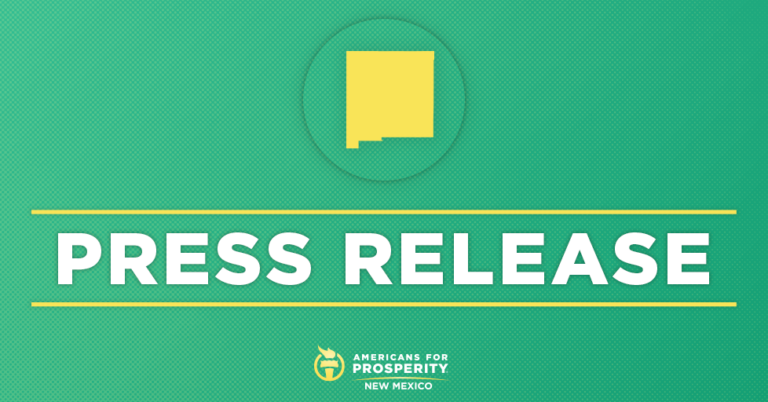 Americans For Prosperity – New Mexico Brings on Experienced State Policy Veteran
ALBUQUERQUE, NM – Americans For Prosperity – New Mexico (AFP-NM) today announced the hiring of Lucas Gauthier, an experienced state and local policy veteran, to their team as a Community Engagement Director.
Lucas has called New Mexico home for more than 25 years, raising his family and supporting community organizations. He brings to Americans For Prosperity a background in Business Management, also serving as the Deputy City Clerk and City Clerk for the City of Espanola and Chief Financial Officer for several state agencies.
In those roles he worked closely with community projects, business operations, parliamentary procedure, the statutes and requirements of the governing body, produced meeting minutes, resolutions, ordinances, completed a redistricting plan, and conducted a local election. Lucas brings a wealth of experience in fiscal and administrative public policy during his time working for the state of New Mexico.
In his work with AFP-NM, Lucas collaborates with activists, coalition and business leaders, and government officials to drive policy reforms around Poverty, Health Care, Foundational Education, Criminal Justice and Economic Progress to name a few.
"I am excited and grateful to be starting my new position at Americans for Prosperity – New Mexico," Lucas said in his hiring announcement. "I look forward to building new relationships, and appreciate most the organizational culture based on values and improving our communities with policy and initiatives that build up people and tear down barriers."
To learn more about AFP-NM, visit americansforprosperity.org.