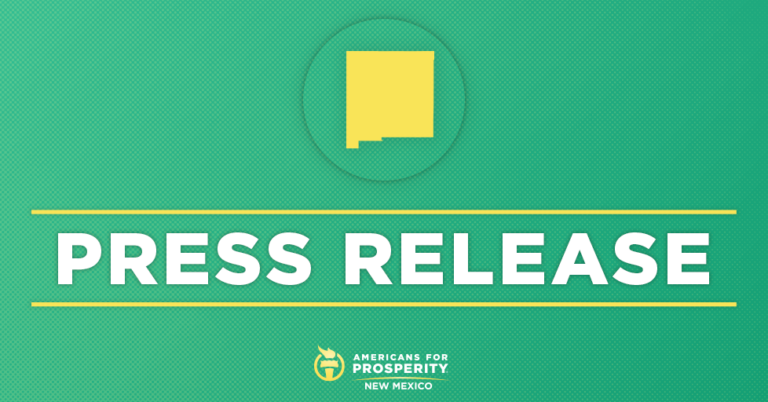 Americans For Prosperity – New Mexico Advocates Promote Education Savings Account Bill
Feb 15, 2022 by AFP
Albuquerque, NM – Americans For Prosperity – New Mexico (AFP-NM) activists are calling on New Mexico legislators to pass legislation that will improve educational opportunity for families across the state.
SB210 is a bill that would allow students to receive funding in new ways, namely through Education Savings Accounts. This bill will give families, students, and educators the educational flexibility they deserve regardless of income or ZIP code.
Activists also support SJR14, a bill that would allow New Mexicans to vote on this critical educational opportunity issue at the November ballot box.
AFP-NM State Director Burly Cain released the following statement of support for these two pieces of legislation:
"New Mexico families know that we need more educational opportunity in this state for our children to thrive. It's time to bring educational freedom to our state and ensure that each and every child has the best opportunity to succeed."