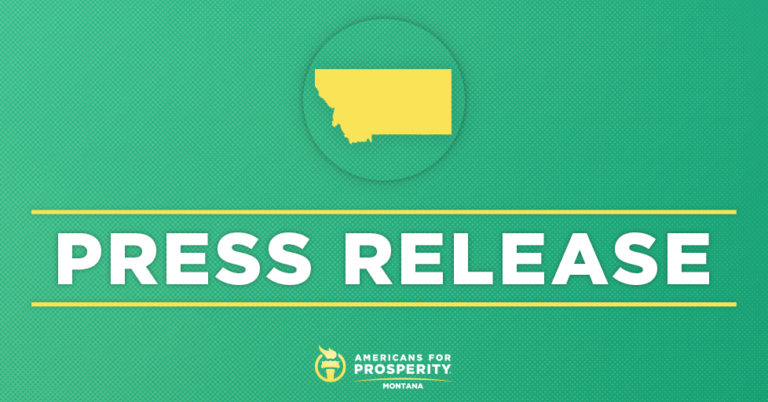 Americans for Prosperity-Montana Urges Governor Gianforte to Sign Food Freedom Act
If Passed, Proposal Will Make it Easier to Launch Small Businesses Producing Homemade Food 
HELENA, Mont. — Today, Americans for Prosperity-Montana (AFP-MT) urged Governor Greg Gianforte to sign S.B. 199, the Food Freedom Act, into law. This bill would make it easier for Montanans to start small businesses selling homemade food and food products at farmers markets and other similar venues.
AFP-MT State Director David Herbst issued the following statement:
"The Food Freedom Act takes a crucial step in cutting government red tape to make it easier for ranchers, farmers and other Montanans to launch small businesses that sell homemade food. The bill has protections to ensure consumers are informed, while allowing them access to farm-to-table food from local producers. AFP-MT urges Governor Gianforte to sign the Food Freedom Act without delay."
Background:
SB 199, the Food Freedom Act, will break down some of the barriers to small business development Montanans face, while supporting the cottage food industry. It will allow test marketing of products made at home-based kitchens at farmers markets and will saves producers thousands of dollars in renting or acquiring commercial grade equipment.
Producers are required to inform the consumer that any homemade food or homemade food product sold through ranch, farm, or home-based sales has not been licensed, permitted, certified, packaged, labeled, or inspected per any official regulations. Meat or meat products must be processed at a state-licensed or federally approved meat establishment. Similar laws in Wyoming, Utah, and North Dakota have been successfully enacted going back to 2015.