Please select your state
so that we can show you the most relevant content.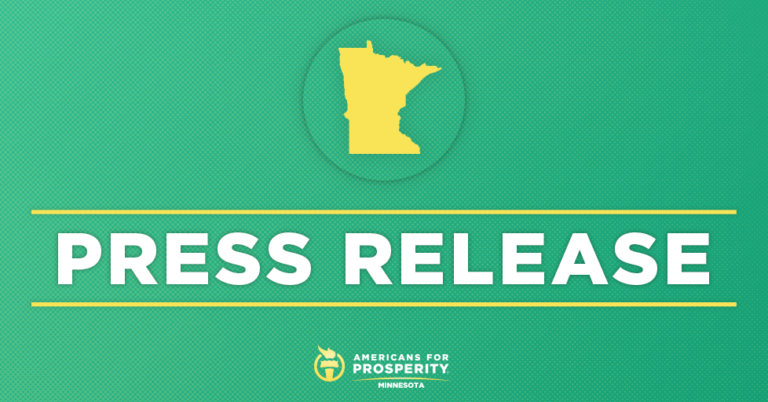 Americans For Prosperity – Minnesota Statement on Work Remaining to be Done in Legislature
PAUL, MN – Today's budget deal announcement by legislative leaders and Governor Walz is more of a beginning than an end; a critical step toward producing a budget that should have been taken weeks if not months ago. While some kind of agreement is a step forward (and we welcome the bipartisan support for PPP and UI tax conformity), too many items remain unresolved on this last day of regular session.
Throughout the session AFP-MN has engaged grassroots pressure to craft a responsible state budget and fight back against the wrongful assumption that more top-down government is good for the state. Thanks to the efforts of thousands of activists, we've sent a clear message in opposition to proposals that would have harmed recovery, including:
Billions in tax increases despite a surplus, including additional gas taxes, sales taxes,
tab fees, business taxes, and new personal income taxes.
New energy and employment mandates that would increase the cost of providing jobs and caring for families.
A government takeover of health care that will enact price controls, reduce competition, and drive up costs for patients and taxpayers.
We will continue to work until the special session adjourns to ensure these kinds of big-government overreach do not become law.
As the conference committees get back to work on details within this broad framework, AFP-MN will continue to encourage bipartisan reforms that have been proven across the country to help increase public safety and accountability and remove barriers to opportunity for those who hope to earn a second chance. AFP-MN believes the final agreement on the public safety bill should include:
Driver's License Suspension Reform
Judicial Fines and Fees Reform
Rehabilitation and Reinvestment Act
Re-entry ID/Medication and homelessness mitigation plans
Coalition-supported asset forfeiture reform
These proposals have not only received accolades from activists working on criminal justice issues but have also earned the approval of law enforcement officials as common-sense ways to increase public safety, reduce recidivism, and focus resources where they are needed the most.
© 2023 AMERICANS FOR PROSPERITY. ALL RIGHTS RESERVED. | PRIVACY POLICY