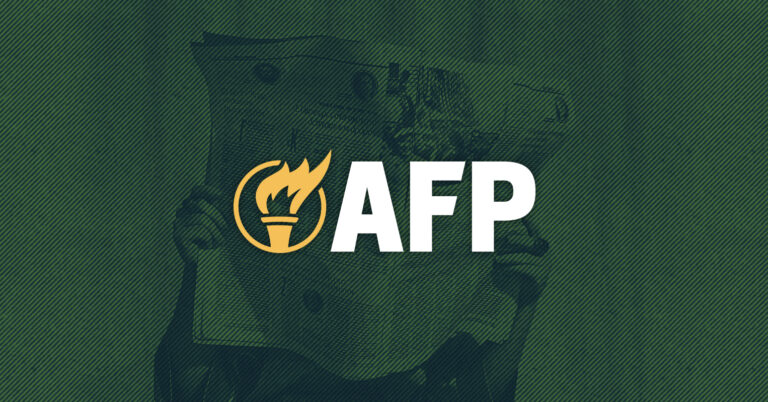 Americans for Prosperity-Michigan Welcomes Biden with Mobile Billboard
Detroit, MI — Yesterday, Americans for Prosperity-Michigan (AFP-MI) welcomed President Biden to Michigan with the display of a mobile billboard on his route to join striking United Auto Workers (UAW) members on a picket line in Wayne County.
AFP-MI State Director Annie Patnaude made the following statement:
"A three-day weekend and high hourly salaries won't make a difference to autoworkers who have been forced out of a job.
"The Biden and Whitmer Administration's rush toward taxpayer-subsidized EV manufacturing will permanently push Michigan's autoworkers off the assembly line and into unemployment. 
"The state legislature basically admitted as much, introducing companion bills just last week that would create a new taxpayer-funded benefit plan for workers who 'lose their job due to automation.'
"Sadly, it is the workers who get left behind as union bosses clap along to President Biden's taxpayer-subsidized green-energy agenda. With the repeal of right-to-work, those workers now can't even choose to opt-out of financially supporting their workplace union."
AFP Employment Policy Fellow Austen Bannan also issued the following statement:
"It's not every day you see a president join the picket line to protest the policies of their own administration, but that's exactly what we saw yesterday. In many ways, the UAW strike and President Biden's visit perfectly illustrate the failure of Bidenomics and this administration's top-down industrial policy.  
"President Biden's Department of Labor and National Labor Relations Board are barreling through new regulations directly benefiting union leaders at the expense of worker choice and flexibility while his energy and industrial policies, including electric vehicle mandates and taxpayer subsidies, are undermining the long-term health of the auto industry and countless others. So, now the UAW is so emboldened by President Biden's policies they are striking over President Biden's policies – and the result will be a weaker economy, a weaker auto sector, and much higher prices for consumers.
"Instead of emboldening union leaders to aggressively seek power grabs over American workers and businesses, President Biden and Congress should focus on advancing worker choice and flexibility. This includes rejecting the PRO Act and President Biden's regulatory agenda while enacting reforms to better equip workers and businesses to navigate the 21st Century economy such as the Employee Rights Act. 
"In other words, President Biden should stand with all Americans in reversing his inflationary Bidenomics agenda if he doesn't want Americans picketing his agenda."   
Background:
As the premier grassroots policy organizations in the Midwest, Americans for Prosperity – Michigan (AFP-MI) has long advocated for policies that benefit the middle class and provide workers with the freedom to decide what is in their best interest, rather than being manipulated by union decisions.
View AFP-MI and AFP-OH joint statement on the UAW Strike Expansion HERE.