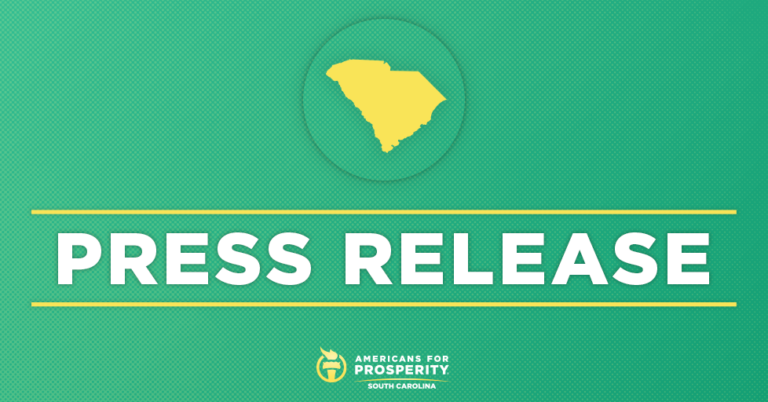 Americans for Prosperity Leads 16 Organizations in Calling for Repeal of "Certificate of Need" Laws
"S. 290 would repeal burdensome and counterproductive 'certificate of need' laws that place unneeded restrictions on the number of available hospital beds and other critical medical supplies."
COLUMBIA, SC — Americans for Prosperity – South Carolina (AFP-SC) is leading 16 organizations in calling for a full repeal of the state's "certificate of need" (CON) laws.
Ahead of today's House ad hoc committee hearing on S. 290, which passed the Senate in January with broad bipartisan support, the groups released a coalition letter, urging the full House to move on the bill.
The letter in part reads: 
"In 2020, Governor McMaster waived hundreds of rules in a race to fight the virus – including temporarily  suspending certificate of need regulations. It was the right decision.
"On behalf of our organizations and the broader public interest, we write urging you to follow the Governor and SC Senate's lead. S. 290 would repeal burdensome and counterproductive 'certificate of need' laws that place unneeded restrictions on the number of available hospital beds and other critical medical supplies.
"This legislation would better position the state's health care system to meet the needs of South  Carolinians by allowing medical professionals to buy more equipment, invest in new facilities, and  expand existing facilities. By removing red tape, local health care providers can ensure South Carolinians have access to critical health care services and more effectively address COVID-19 and future public  health crises."
The full letter is available here.