Please select your state
so that we can show you the most relevant content.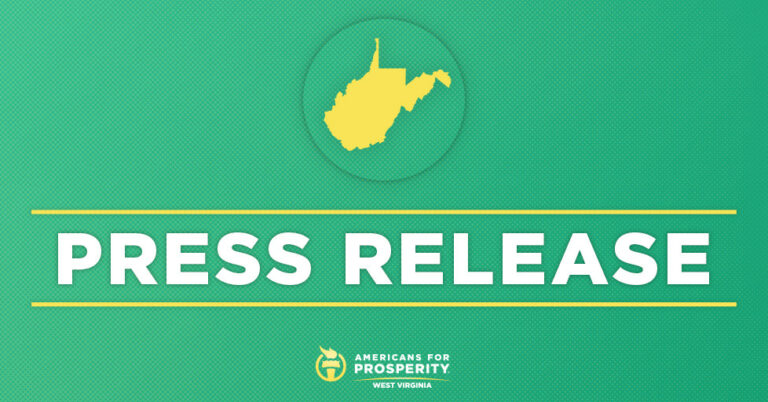 Americans for Prosperity Launches New Effort Encouraging Manchin to Stand Up for West Virginia
Group encourages Sen. Manchin to protect West Virginians from harmful, partisan policies
CHARLESTON, W.Va.— Americans for Prosperity-West Virginia (AFP-WV) today unveiled an effort to connect grassroots activists with Senator Joe Manchin and encourage him to uphold his commitment to work for West Virginians – not Washington politicians.
Sen. Manchin has promised to prioritize policies that work for the Mountain State and push back against harmful, partisan policy coming from Washington that threaten shared West Virginia values. AFP-WV's new effort encourages Sen. Manchin to keep that promise through digital and radio advertising and its signature grassroots activism.
AFP-WV State Director Jason Huffman released the following statement:
"Everyone knows that Sen. Manchin is in the catbird seat right now. Because of the makeup of the U.S. Senate, he's in a unique position to make a real difference toward standing up for our shared West Virginia values by pushing back against partisan agendas of politicians in Washington.
"Sen. Manchin is under tremendous political pressure, so he needs to hear from folks across the Mountain State that he is absolutely right to stop bad, one-sided policies that we know won't work for West Virginians. Ideas like the Green New Deal, a government takeover of health care, ending the filibuster, and packing the court are nonstarters for folks here in West Virginia. We're thankful that Sen. Manchin has promised to oppose those policies and we hope grassroots support will help shore up his convictions on these issues and others."
© 2023 AMERICANS FOR PROSPERITY. ALL RIGHTS RESERVED. | PRIVACY POLICY