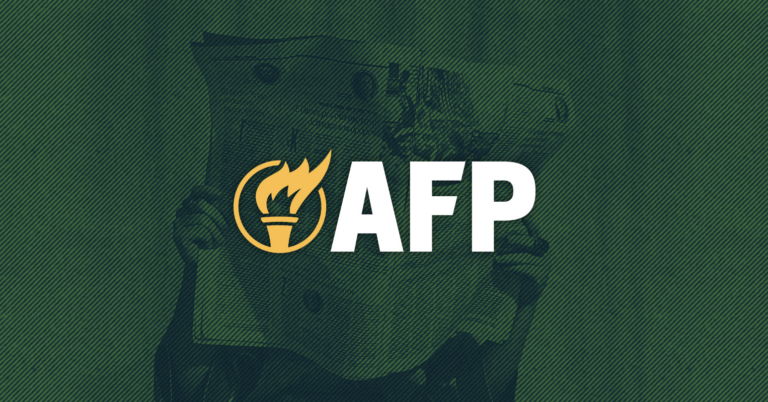 Americans For Prosperity – Illinois Builds on National Seven-Figure Campaign to End Washington Waste
Illinois is part of a national campaign to oppose President Biden's "Infrastructure" Proposals
SPRINGFIELD, IL – Today, Americans For Prosperity – Illinois (AFP-IL) is joining AFP's national, seven-figure campaign to oppose President Biden's $4 trillion "infrastructure" proposal. This plan includes wasteful, partisan spending priorities funded by massive tax increases that will deeply affect Illinois families still reeling from the economic downturn caused by COVID-19.
AFP-IL is echoing these efforts in several Congressional districts across the state, including the 14th District where Congresswoman Lauren Underwood is one of the legislators whose support for the Biden "infrastructure" plan is being highlighted as part of the national campaign.
AFP President Tim Phillips issued the following statement: 
"President Biden's multi-trillion-dollar 'infrastructure' proposal is Washington waste at its worst – a partisan spending spree masquerading as road and bridge improvement. Less than five percent of the $4 trillion dollars goes to traditional infrastructure, while the rest goes to a partisan grab bag of top-down ideas that will lead to fewer jobs, tax increases that hurt workers' wages and crush small businesses, and a rigged economy that leaves everyone worse off. Handouts to benefit special interests, favors for labor unions that undermine workers' ability to find employment, and unnecessary regulation – all paid for by historic tax increases – will only devastate our recovering economy.  
"It's time to end this wasteful Washington spending spree. Our activists look forward to working with lawmakers to keep tax burdens on Americans low so they can keep more of what they earn, prioritize government spending to areas of greatest need, and remove regulatory barriers so that it is easier for our country to get back to work, build infrastructure, and get our economy going again."
AFP-IL State Director Jason Heffley released the following statement in regards to efforts in Illinois:
"State lawmakers have funded their partisan priorities in our state with debt for too long, and it has created an untenable situation for Illinois. Our activists know that this federal 'infrastructure' plan is loaded with pork, and will work tirelessly to make their voices heard by members of Congress across the state who are considering adding their support to this disastrous bill."