Please select your state
so that we can show you the most relevant content.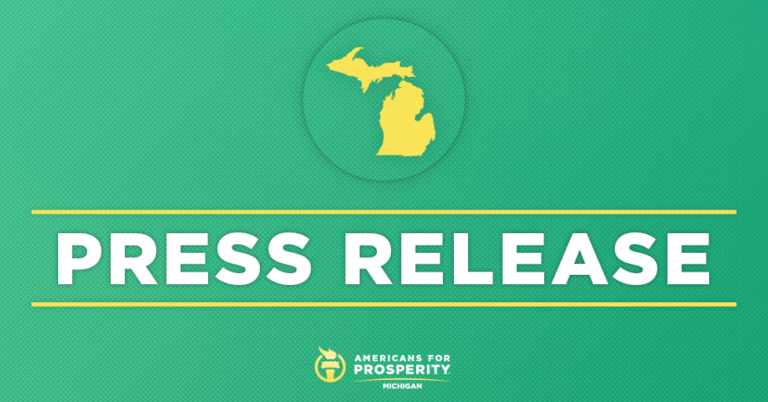 Americans for Prosperity: Governor Whitmer Needs to Work with House and Senate to Safely Reopen Restaurants
Lansing, Mich. — Americans for Prosperity-Michigan (AFP-MI) issued the following statement following reports that Governor Whitmer and MDHHS Director Robert Gordon would extend the state's ban on indoor dining through February 1.
AFP-MI State Director Annie Patnaude had this to say: 
"We've permanently lost 1 in 5 of our state's restaurants already, and many more are on the brink of going out of business the longer the unilateral shutdown drags on. The Governor has asked Michiganders to do their part to slow the spread of the coronavirus. We have.

"Business owners are already struggling to operate in a highly uncertain environment. The Governor's shut-down orders are creating extreme uncertainty that threaten livelihoods, particularly for small businesses on the margins.

"Stability and certainty are a core feature of any successful business–policymakers need to provide. It's crucial that the executive branch comes together with leaders in the House and Senate to work together on a COVID response. Together they are best equipped to incorporate input and ideas from business, community, and health care leaders who've innovated to find a way to responsibly get people back to work as quickly and safely as possible. Shortening the pandemic and expediting economic recovery are not mutually exclusive. We can do both."
Previously set to expire on Friday, January 15, the ban on indoor dining has been in place since November 18 and was originally announced as part of a three-week pause meant to slow the spread of COVID-19. Governor Whitmer's extension comes weeks after she allowed some venues, including casinos, to reopen in December and just days after she publicly encouraged schools to resume in-person instruction no later than March 1.
© 2023 AMERICANS FOR PROSPERITY. ALL RIGHTS RESERVED. | PRIVACY POLICY