Please select your state
so that we can show you the most relevant content.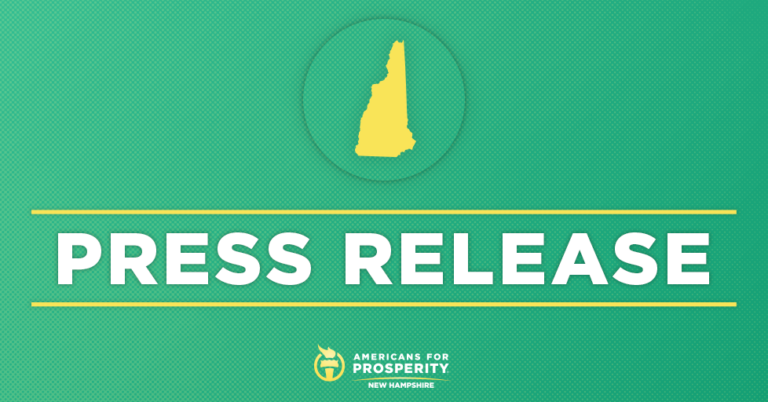 Americans for Prosperity Calls out Proposal to Create $10,000 Annual Tax on Certain Medical Practitioners
MANCHESTER, NH – Americans for Prosperity-New Hampshire (AFP-NH) today offered the following statement relative to House Bill 693, legislation that would create a $10,000 annual levy against any licensed or registered health care practitioner who opted against providing services either uninsured patients or those individuals receiving coverage under the state's Medicaid program. The legislation will receive a public hearing on Wednesday before the House Health and Human Services Committee at 10:30 AM.
"New Hampshire is currently facing three major health care challenges: the high cost of health care and health insurance, a shortage of skilled health care practitioners and an existing lack of health care competition. HB 693 would make each one of these problems worse, by adding a $10,000 per year tax on every health care worker who doesn't follow new government mandates about how they can run a practice. We need to lower health care regulation to improve competition and lower costs, not layer on more regulations that only exacerbates our problems and makes it harder to get affordable care," said Greg Moore, AFP-NH State Director.
© 2023 AMERICANS FOR PROSPERITY. ALL RIGHTS RESERVED. | PRIVACY POLICY