Please select your state
so that we can show you the most relevant content.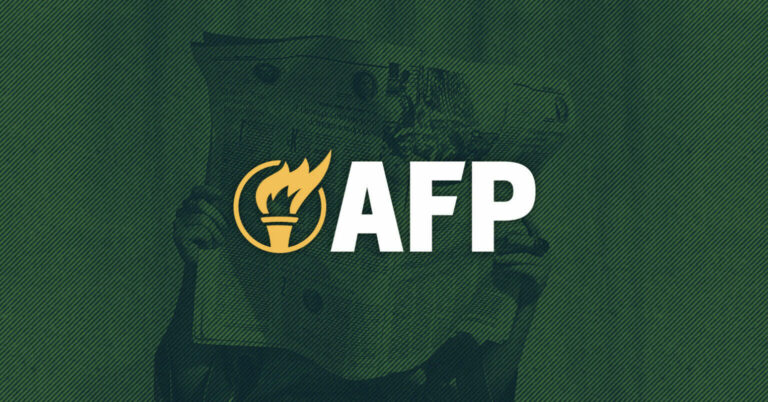 Americans for Prosperity Brings Prosperity is Possible RV to West Virginia
CHARLESTON, W.Va. – Americans for Prosperity (AFP) will be touring West Virginia Wednesday, July 26 to Tuesday, August 1 as part of the Prosperity is Possible RV Tour. AFP launched a sustained eight-figure campaign dedicated to unleashing the power of people to make the American dream a tangible reality. "Prosperity is Possible" will reach beyond the day-to-day policy debates in Washington in a first-of-its-kind effort to truly change the way Americans think about tackling our biggest economic challenges.
"Out of control spending, rising energy prices and labor shortages are making the American Dream out of reach for many. We all know Washington is broken – it has been for years. But it doesn't have to be," said State Director Jason Huffman. "This tour is about showing real Americans that Prosperity is Possible if politicians stop playing games and work toward real, common-sense solutions."
The Prosperity is Possible RV Tour will be in:
Wednesday, July 26:

Noon – Conservative Luncheon at Mom's Place Restaurant (501 Hoult Rd, Fairmont, WV 26554)
4:00 p.m. – Serbian Chicken Dinner (1 Serbian Drive, Weirton, WV 26062)

Thursday, July 27:

11:00 a.m. – Roundtable Discussion State Treasurer Riley Moore at Oglebay Resort (Oglebay Resort, Ft. Henry Room, 465 Lodge Dr, Wheeling, WV 26003)
2:00 pm. – the Marshall County Fair

Friday, July 28:

10:00 a.m. – Roundtable Discussion with Commissioner of Agriculture Kent Leonhardt at Morgantown Marriott at Waterfront Place (Two Waterfront Pl, Morgantown, WV 26501)
2:00 p.m. – the Hampshire County Fair

Saturday, July 29:

9: 00 a.m. – Knocking doors in Bridgeport for AFP's National Day of Action
2:00 p.m. – the Taylor County Fair

Sunday, July 30:

Noon to 3:00 p.m. at Coonskin Park hosting a "Bidenomics" BBQ (Spot 19, 375 Henry C Hoppy Shores Dr, Charleston, WV 25311)

Tuesday, August 1:

5:30 p.m. Roundtable Discussion with Attorney General Patrick Morrisey in Parkersburg (1 Government Square, 2nd Floor Executive Conference room, Parkersburg, WV 26101)
"As much as President Biden tries to push 'Bidenomics' we know real Americans are continuing to struggle with the rising costs of goods. We hope to show the people of West Virginia there is a better path forward," said Deputy State Director Crescent Gallagher.
The Prosperity is Possible campaign will present a new vision for the American economy that rejects the defeatist status quo and calls on Americans to join a "movement for more." The first phase will begin in the key Senate battleground states of Wisconsin, Montana, Nevada, Arizona, West Virginia, Ohio, and Pennsylvania.
© 2023 AMERICANS FOR PROSPERITY. ALL RIGHTS RESERVED. | PRIVACY POLICY