Please select your state
so that we can show you the most relevant content.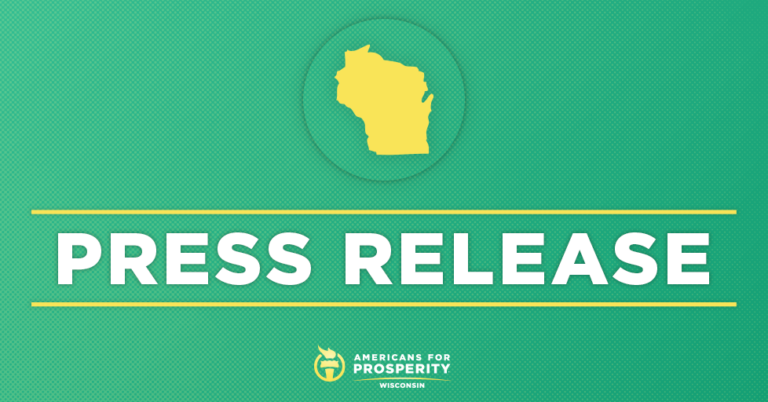 Americans for Prosperity Blasts Wisconsin Democrat's Proposed Rewrite of State Constitution
Activists Vow to Fight Rep. Taylor's "Outrageous Power Grab by Leftwing Special Interests"
MADISON, WI – Americans for Prosperity-Wisconsin today came out in strong opposition to a resolution introduced by Rep. Chris Taylor and several of her Democrat colleagues to radically change Wisconsin's state constitution. The free-market activist group pledged to mobilize its base of over 130,000 grassroots activists to hold its supporters accountable and ensure this resolution is soundly defeated. AFP-WI pointed to the resolution's sweeping assault on civil liberties for Wisconsinites and the granting of new 'super rights' to liberal special interests like unions as key reasons for their opposition.
Americans for Prosperity-Wisconsin State Director Eric Bott made the following statement:
"When I first read Representative Taylor's resolution, I thought Democratic lawmakers were getting an early start on an April Fool's Day prank. This proposal is a shameless power grab by some of the worst leftwing special interest groups in our state and it must be defeated soundly. Not only does it strip away the constitutional rights for ordinary Wisconsinites but it confers a new set of 'super rights' to unions and special interests essentially giving them carte blanche control over Madison. This resolution represents the single biggest threat to the civil liberties of Wisconsinites in a generation. AFP-WI activists will do everything in our power to block this outrageous assault on our civil liberties."
Bott singled out some of the resolution's lowlights:
Re-establishes the corrupt and discredited Government Accountability Board (GAB).
Creates a right to cast a straight party vote while denying parents the right to send their child to the best school possible.
Mandates that taxpayers pay politicians' costs for some elections while also raising taxes on successful small business owners.
Strips free speech rights from small business owners while granting 'super rights' to unions.
Background:
The MacIver Institute published a synopsis of the proposed amendments and what they would mean for Wisconsin.
You can view the text of the resolution HERE.
© 2023 AMERICANS FOR PROSPERITY. ALL RIGHTS RESERVED. | PRIVACY POLICY