Please select your state
so that we can show you the most relevant content.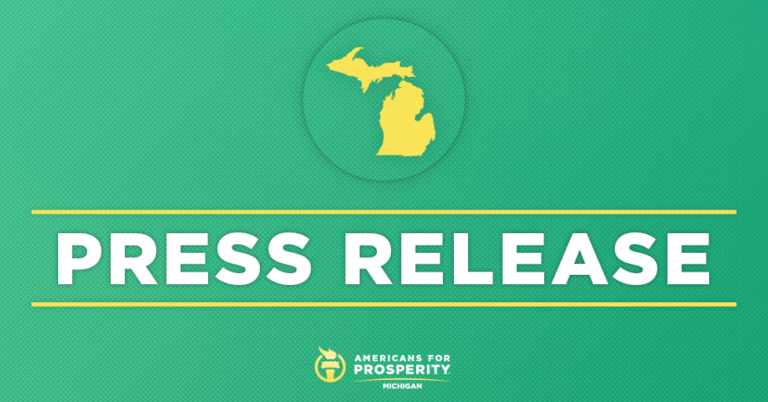 Americans for Prosperity Applauds Sheriff for Speaking Out on Mental Health
Grassroots Group Urges Legislature to Prioritize Behavioral Health Diversion in State Budget
LANSING, Mich — Keewenaw County Sheriff Curt Pennala has urged citizens to call their elected representatives after his deputies responded to a tragic accident in which a person who was experiencing a mental health crisis drove their car into a group of trees at over 100 miles per hour. The Sheriff pointed to a lack of mental health resources in the county in a Facebook post on Monday, and said his team has tried to help several people access care in the past month and none have received treatment. Americans for Prosperity-Michigan (AFP-MI) says a budget proposal in Lansing known as the Behavioral Health Diversion Fund would help, but lawmakers need to make it a priority.
AFP-MI Community Engagement Director Diana Prichard had this to say: 
"Sheriff Pennala is right, and I can only imagine how frustrated he must be. Across the state our communities are struggling with a lack of mental health resources, and it's especially bad in rural areas. Our men and women in law enforcement have signed up to serve and protect their friends and neighbors only to be met with a lack of resources to do that well. They're the first responders when something goes wrong, and all too often they've had to see the situation escalate over time because they didn't have what they needed to help the person avoid getting to a point of tragedy.
"This is why we've been working with legislators and stakeholders on a Behavioral Health Diversion Fund that will bring resources directly to communities — including law enforcement themselves — so that they can expand existing services, and forge new partnerships that will get mental health professionals into the field and allow them to collaborate directly with the law enforcement officers who have knowledge and history with community members.
"We too urge every Michigander to call their elected officials and encourage them to include the Behavioral Health Diversion Fund in the state budget before time runs out."
© 2023 AMERICANS FOR PROSPERITY. ALL RIGHTS RESERVED. | PRIVACY POLICY