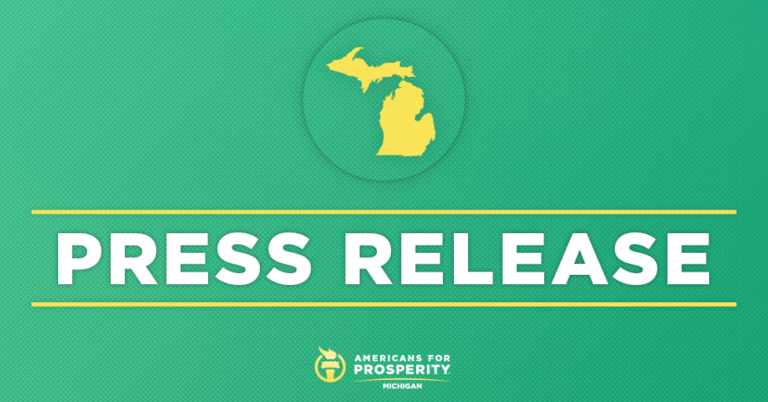 Americans for Prosperity Applauds House Delay on Vote to Expand Criminal Asset Forfeiture
May 27, 2021 by AFP
"We must protect the presumption of innocence; it's the bedrock of our American justice system."
LANSING, MI — Americans for Prosperity-Michigan (AFP-MI) today issued a statement applauding lawmakers for delaying a vote on HB 4631 and HB 4632, which will expand airport authorities' ability to take and keep Michiganders' money without any intention of filing criminal charges, let alone proving them.
AFP-MI State Director Annie Patnaude released the following statement: 
"As Americans, we are presumed innocent until proven guilty, not just until we're deemed suspicious by an authority with an incentive to pad their pockets. AFP-MI is glad to see the house taking this issue seriously, and continuing debate before bringing the bills to a vote. Civil asset forfeiture expansion will put more Michiganders at risk of having their rights infringed. We must protect the presumption of innocence; it's the bedrock of our American justice system."
Background: 
A February report from the Institute for Justice showed that civil asset forfeiture doesn't help authorities solve more crimes, nor does it reduce drug use. The report also found that looser civil asset forfeiture laws encourage authorities to seize more, more often – especially when the economy is struggling. Just one percentage point increase in the unemployment rate was associated with an 11 to 12 percent increase in forfeiture.
In 2014, Detroit authorities seized $25,000 Christelle Tillerson's boyfriend lent her from his retirement account. She was planning to use the money to purchase a semi-truck in California. It took her and her lawyer nearly two years to get it back.