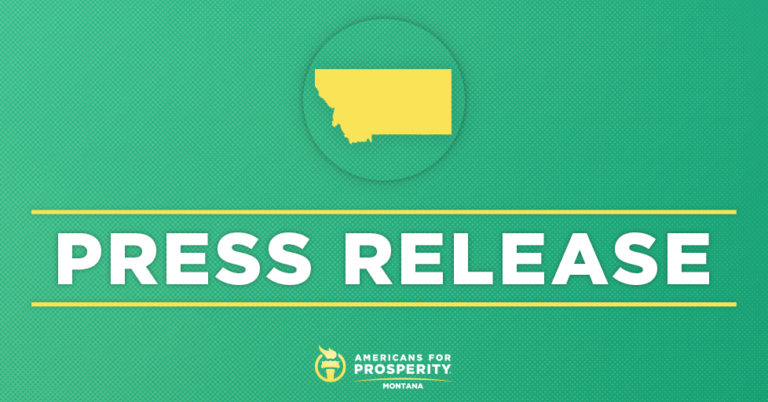 Americans For Prosperity Applauds Governor Gianforte For Signing Campus Reform Bills Into Law
HELENA, Mon. – Today, Americans for Prosperity-Montana (AFP-MT) applauded Governor Greg Gianforte for signing H.B. 349 and H.B. 218 into law. Together, these measures will ensure critical protections for students' First Amendment rights and prohibit restrictive "free speech zones."
AFP-MT State Director David Herbst issued the following statement:
"Every student should be able to exercise their freedom of speech without fear of retribution. We are thrilled that Governor Gianforte and the state legislature stepped up to protect the fundamental First Amendment rights of all Montana students."
Background:
H.B. 218 will require schools to have clear speech guidelines and make it easier for students to pursue violations of their free speech. The bill will also prohibit public universities from establishing restrictive "free speech zones."
H.B. 349 includes two critical protections for students:
1. Religious, issue-orientated, or ideological student organizations will not be denied access to resources and benefits based on their expressive activity.
2. Accusations of harassment can be appropriately handled without threatening students' freedom of speech.
Currently, campus speech groups, such as FIRE, rate all Montana universities as "Yellow," which means universities restrict expression that is protected under First Amendment standards and have policies that invite administrative abuse.
These bills resolve issues highlighted by FIRE in Montana college's student speech codes, which included broad and vague definitions of harassment that has plagued campuses and Montana universities for years, causing costly settlements.
For further information or an interview, reach Nicole Tardif at NTardif@afphq.org.