Please select your state
so that we can show you the most relevant content.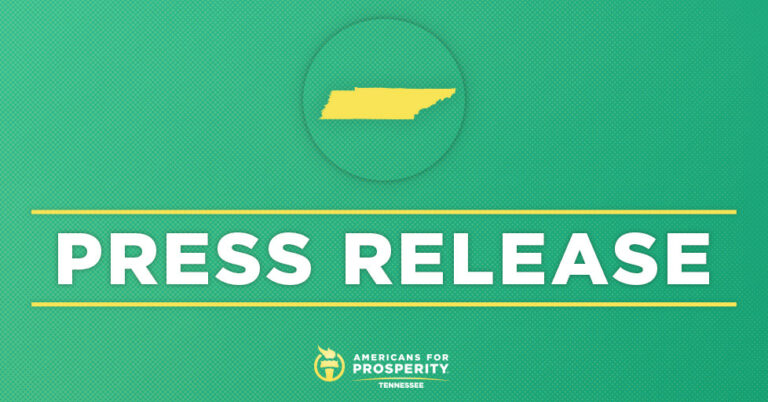 Americans for Prosperity Applauds Conservative Justice Reforms
Sentencing transparency and equal treatment under the law for Tennesseans advances.
NASHVILLE, TN — Americans for Prosperity – Tennessee (AFP-TN) today applauded the House for passing two criminal justice reform bills.
HB 2657 would bring transparency to the sentencing process by requiring the court to record the estimated time a defendant will serve before becoming eligible for release. HB 1449 would create a process to review an enhanced sentence if the conviction occurred in a drug-free zone prior to 9/1/2020.
AFP-TN State Director Tori Venable released the following statement: 
"Transparency in Sentencing is a win for everyone involved in the justice system. Victims deserve to know how long they can expect an offender to be incarcerated; likewise, offenders need to know when their potential release date would be so they can participate in rehabilitation programs. We applaud the unanimous passage in the House (92:0) and thank the Speakers for their leadership on this vital transparency issue."
"Previous reforms to Tennessee's draconian drug-free zone laws allowed judges to determine if an enhanced sentence was appropriate. Revisiting these mandatory minimums is expected to save taxpayers $18 million dollars. Once the drug-free zone look back legislation is enacted, the courts can determine whether or not someone convicted under the old law should remain incarcerated. The time should fit the crime. This will give roughly 350 incarcerated Tennesseans a chance at equal justice under the law.
"Nine in ten individuals in prison will be released and it's in all our best interests — as taxpayers and members of the community — that they are able to successfully reenter society. Both of these measures are data-driven reforms that would encourage rehabilitation, increase public safety, and provide equality for all. We encourage the Senate to pass the companion legislation as soon as possible."
© 2023 AMERICANS FOR PROSPERITY. ALL RIGHTS RESERVED. | PRIVACY POLICY