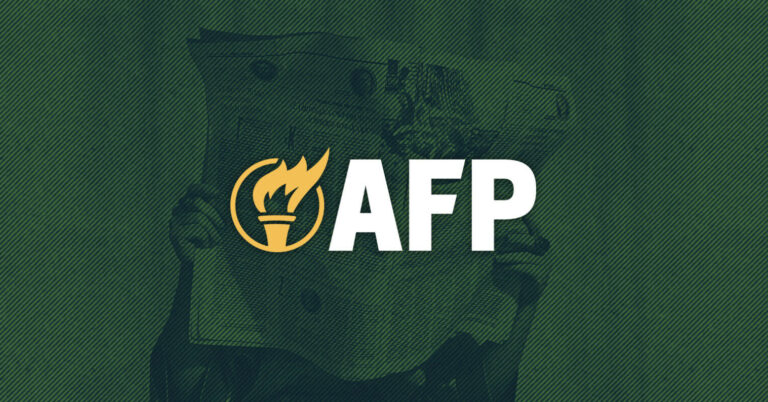 Americans for Prosperity Announces Recipients of "Leaders in Law Enforcement" Awards During National Police Week
Arlington, VA – Americans for Prosperity today announced the first-ever recipients of its new "Leaders in Law Enforcement" Award. The award was created to honor law enforcement professionals who are shining examples of what it truly means to protect and serve.
The recipients are Eddie Garcia, Chief of Police in Dallas, TX, and Christopher R. Swanson, Sheriff of Genesee County, MI. Each has taken extraordinary steps to reduce serious crime in their communities, implement solutions to more effectively treat those struggling with addiction, mental health, and homelessness, improve police-community relations, and help those who enter the criminal justice system lead a more productive life when they leave.
Dallas, Texas:
"Dallas is a safer place because of Chief Garcia's leadership – it's the only top-10 city in terms of population to see decreases in every major category of violent crime for two consecutive years," said Genevieve Collins, State Director for Americans for Prosperity-Texas. "Chief Garcia's implementation of crime reduction strategies backed by evidence should serve as a model not only on how to increase public safety, but to help individuals most at risk of committing or being a victim of crime lead a productive and law-abiding life. We're thankful to have him in Dallas and are thrilled to present this award to him."
Chief Edgardo "Eddie" Garcia is the 30th police chief of the Dallas Police Department, the ninth largest police department in the country. He was appointed in 2021 and is the first Latino to serve in this position in the department's 140-year history. He serves as president of Major Cities Chiefs Association, a professional organization of police executives from across the United States and Canada.
During Chief Garcia's tenure, he has implemented several policies, procedures, and initiatives to reduce violent crime, build community trust, and increase transparency, while embracing both constitutional policing and police proactivity. This includes the evidence-based "Violent Crime Reduction Plan" introduced in 2021, which includes short, mid, and long-term solutions to violent crime and has helped Dallas avoid the crime surge witnessed in other major American cities in recent years.
"I am honored to receive this award, as there are many other law enforcement leaders around the country who are also working tirelessly to strengthen their communities," said Garcia. "This recognition would not have been possible without the incredible support I receive from my city government and mayor, our residents, and the tremendous work of the men and women of the Dallas Police Department. I'm thankful and fortunate that I have a front row seat to witness their efforts. I don't think of this as 'my award,' but an award for the entire city of Dallas."
Genesee County, MI:
"When asked why he marched with protestors in response to the killing of George Floyd, Sheriff Swanson simply said 'it was the right thing to do.' Just like that day in Flint, Sheriff Swanson has 'walked the walk' throughout his law enforcement career," said Annie Patnaude, State Director for Americans for Prosperity-Michigan. "His dedication to keeping our communities safe and giving those who enter his jail the best opportunity for success shows exactly why we're lucky as Michiganders to have him. I couldn't be more thrilled to commend his leadership with this award."
Sheriff Christopher R. Swanson has served as the Sheriff in Genesee County, Michigan since January 2020. That year, Swanson launched Inmate Growth Naturally and Intentionally Through Education (IGNITE), which connects those in the county jail with educational opportunities, vocation training, and assistance obtaining a job once they are released. IGNITE has been so successful that it's now been implemented in 12 other jurisdictions across the country. Sheriff Swanson was also critical in the formation of the Genesee Human Oppression Strike Team (GHOST), which focuses investigations on human trafficking and individuals soliciting sex with minors, leading to over 150 arrests in less than three years.
On May 30, Sheriff Swanson made national headlines when, during a time of unrest in the aftermath of the killing of George Floyd, he walked with protestors, bringing the community and his officers closer together while serving as a shining example for the rest of the nation during a critical time for police.
"I'm humbled by this award and share it with all law enforcement leaders that want to work towards generational change," said Swanson. "We appreciate AFP for recognizing people in law enforcement and the work we do to make our communities stronger."
Americans for Prosperity believes that effective policing requires leadership within police departments, sheriff's offices, and other law enforcement agencies that prioritizes public safety, works to build trust and respect with the communities they serve, improves the quality of the profession, and values the well-being of the brave men and women that serve as law enforcement officers.
To learn more about the work Americans for Prosperity is doing to tackle violent crime, support police, and lift-up communities, click here.