Please select your state
so that we can show you the most relevant content.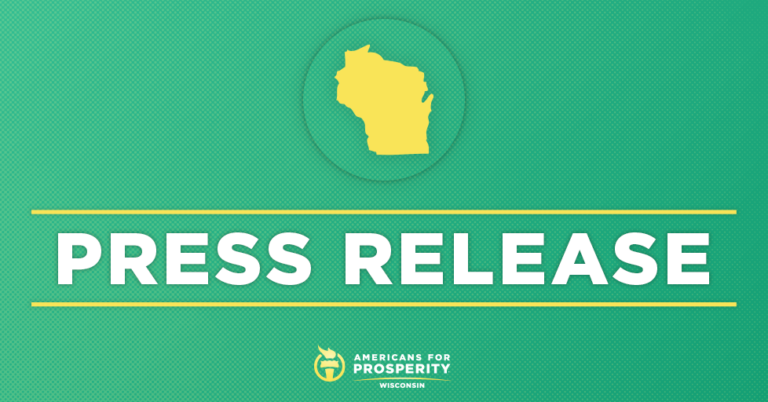 Americans for Prosperity Announces Endorsement of Romaine Quinn for State Senate
Madison, WI – Americans for Prosperity-Wisconsin (AFP-WI) today announced its endorsement of Romaine Quinn running for State Senate District 25. Romaine has earned AFP-WI's endorsement through his leadership and commitment to policies that will improve the lives of all Wisconsinites. AFP-WI will engage the full weight of its grassroots energy and capabilities to support Romaine Quinn in his election bid.
AFP-WI State Director Eric Bott issued the following statement:
"It is past time for northwest Wisconsin to have a principled voice representing them in Madison, and we are confident Romaine will be that voice. Romaine was a proven leader in the State Assembly, successfully championing regulatory and tax reform, fighting for more opportunity for Wisconsin's students and standing up to cronyism and out of control government spending. He took on the tough fights to pass good bills and never wavered from principles that will lead to a brighter future for our state. For this, Romaine has earned our full support. Our activists are excited to support a principled candidate for State Senate and are ready to get to work."
Romaine Quinn was a proven leader during his time in the State Assembly. He championed numerous labor reforms to ensure all Wisconsinites have worker freedom and led on regulatory reforms to rein in bureaucrats and burdensome regulations. Romaine has consistently stood up for educational opportunities for all students and has led to ensure access to quality, affordable health care across northern Wisconsin.
Paid for by Americans for Prosperity-Wisconsin.  Not authorized by any candidate or candidate's agent or committee.
© 2023 AMERICANS FOR PROSPERITY. ALL RIGHTS RESERVED. | PRIVACY POLICY