Please select your state
so that we can show you the most relevant content.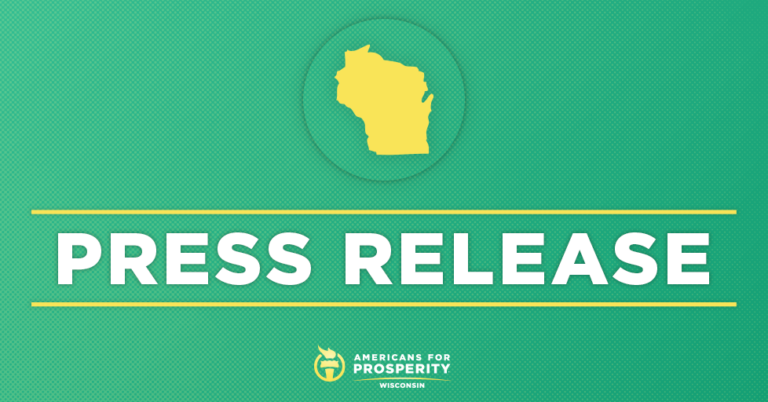 Americans for Prosperity Announces Endorsement for Howard Marklein for Wisconsin State Senate
MADISON, WI – Americans for Prosperity-Wisconsin (AFP-WI) today announced its endorsement of Sen. Howard Marklein, who is running for reelection for State Senate District 17. Sen. Marklein has earned AFP-WI's endorsement for his strong leadership on fiscal policy and commitment to improve the lives of all Wisconsinites. AFP-WI will leverage the full weight of its grassroots outreach and capabilities to support Sen. Marklein in his reelection bid.
AFP-WI State Director Eric Bott issued the following statement:
"Sen. Marklein has worked tirelessly in his time in the State Senate and State Assembly to be a fiscal hawk for Wisconsinites – and his hard work has paid off. Through his leadership on the Joint Committee on Finance, the Legislature was able to deliver the largest income tax cut in state history. Since first being elected to the State Assembly, Sen. Marklein has helped deliver over $20 billion in tax relief for his constituents and all of Wisconsin. Our grassroots activists are excited to get to work to support Sen. Marklein in his reelection bid for the State Senate."
Sen. Howard Marklein is a principled leader in the State Senate. He has championed greater access to quality, affordable health care and numerous fiscal reforms to lower taxes and rein in state government spending. Sen. Marklein has consistently stood for principled policies that put economic liberty first, and reelection last, showing true leadership as an elected official.
© 2023 AMERICANS FOR PROSPERITY. ALL RIGHTS RESERVED. | PRIVACY POLICY