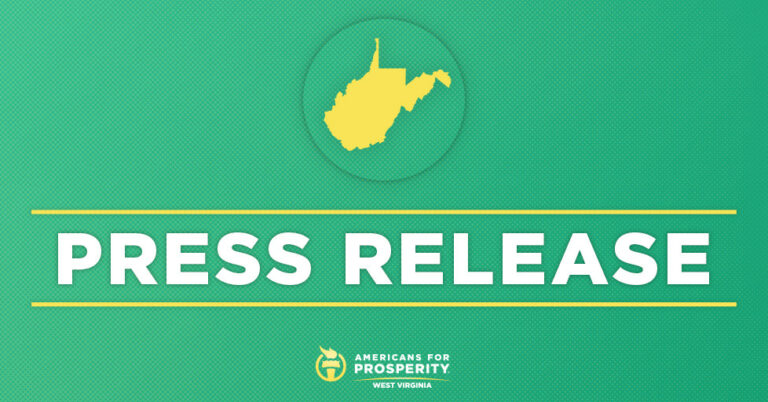 AFP-WV Unveils 2021 Legislative Scorecard
CHARLESTON, W.VA.— Americans for Prosperity-West Virginia (AFP-WV) today released its annual Legislative Key Vote Scorecard. The organization has released a scorecard after every legislative session since 2016.
Over the coming months the group also plans to engage in its annual lawmaker accountability campaign, comprised of paid media and grassroots activities that highlight the Key Vote Scorecard, to continue helping make government transparent to the people, inform citizens on the positive reforms made and how those reforms will break down barriers holding West Virginians back from reaching their full potential.
AFP-WV also plans to host a statewide tour to meet with lawmakers and key grassroots leaders to further help educate citizens about positive reforms made in 2021 along with updates on significant policy threats West Virginians are facing from Washington.
Click here to view WVscorecard.com
AFP-WV State Director Jason Huffman released the following statement:
"As we continue to unite folks across the state, regardless of party, around proven policy solutions that will make West Virginia a better place to live, work and raise a family, it is increasingly important to help connect citizens to the legislative process by highlighting how their lawmakers stood on some of the most critical issues of the day. We hope Mountaineers will use this as a resource to engage with their elected officials and make their voices heard throughout the legislative process."
Background:
Read AFP-WV State Director Jason Huffman's op-ed in the West Virginia Record outlining the most transformational legislative session in recent memory.
Last year, AFP-WV launched the Pathway to Prosperity, a policy roadmap that prioritizes opportunity and growth for all West Virginians, which guided the group's efforts through the legislative session.