Please select your state
so that we can show you the most relevant content.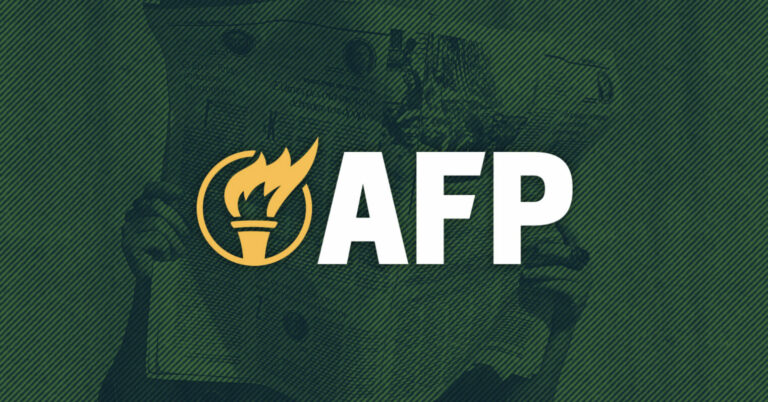 AFP-WV Survey Shows Patrick Morrisey in the Lead, Jobs and the Economy Most Important Issue
AFP-WV Survey Shows Patrick Morrisey in the Lead, Jobs and the Economy Most Important Issue
CHARLESTON, W.Va. – Americans for Prosperity-West Virginia (AFP-WV) conducted a survey of likely Republican Primary Voters from October 3-4. In the Republican Primary for Governor, Attorney General Patrick Morrisey currently leads the field with 29% of the ballot test. Delegate Moore Capito follows in second place with 18% and Secretary of State Mac Warner, Chris Miller, and Rashida Yost trail with 8%, 6%, and 1%, respectively. Eight hundred and eleven voters were surveyed (via live calls) with a margin of error of 3.4%.
"We found strong support for educational freedom, lower taxes, and smaller government among Republican primary voters. In addition, many of these voters have favorable views of former President Donald Trump and Governor Jim Justice and significantly negative views of President Joe Biden. With 50% of respondents having a favorable viewing of Attorney General Patrick Morrisey, it is clear that the Governor's race is his race to win," said State Director Jason Huffman.
View toplines here.
Other Notable Survey Data:
Educational freedom policies enjoy strong support among likely GOP primary voters in the state, with 61% backing open enrollment and 67% backing school choice. Self-described "very conservative" voters (76%) and urban voters (90%) are the most likely to support school choice when compared to other ideologies and urbanicity groups, respectively.
Likely West Virginia GOP primary voters strongly prefer lower taxes and less government services over more services and more taxes. Eight-six percent of "very conservative" voters hold this view. Moderates also prefer lower taxes by a 63% to 23% margin.
When it comes to government spending, 77% of respondents indicated that policymakers should reduce spending in order to lower taxes, even if it means some programs and services are scaled back.
According to likely West Virginia GOP primary voters, the most important issue facing the state, today, is jobs/the economy (47%), followed by the drug epidemic (7%).
Likely GOP primary voters in West Virginia are split in the direction of the state, with 49% indicating satisfaction and 44% indicating dissatisfaction. At the same time, voters overwhelmingly disapproved of the current direct of the country (93% of respondents). This is likely influenced by Biden's presidency.
Only 29% of likely GOP primary voters either have no opinion or have never heard of Morrisey, compared to 45% for Capito, 61% for Mac Warner, and 70% for Chris Miller.
Governor Jim Justice's job approval rating was 64% with 70% of respondents viewing him as favorable.
Ninety-three percent of respondents disapprove of the job President Joe Biden is doing.
"Morrisey performs significantly better among those who say energy policy is the top issue facing West Virginia, garnering 46% of their vote. Morrisey's support is also strongest among staunch Trump supporters (37%), but also enjoys significant support from those who said Trump was a good president, but it is time to move on to someone else (27%). Morrisey was weakest among anti-Trump Republicans (12%)," said Deputy State Director Crescent Gallagher. "Capito, on the other hand, pulls more than any other candidate (23%) from respondents who indicated they, 'never embraced Trump and do not think he should be president again.' In one of the most deeply red states in America, this should be a key factor in this race."
© 2023 AMERICANS FOR PROSPERITY. ALL RIGHTS RESERVED. | PRIVACY POLICY