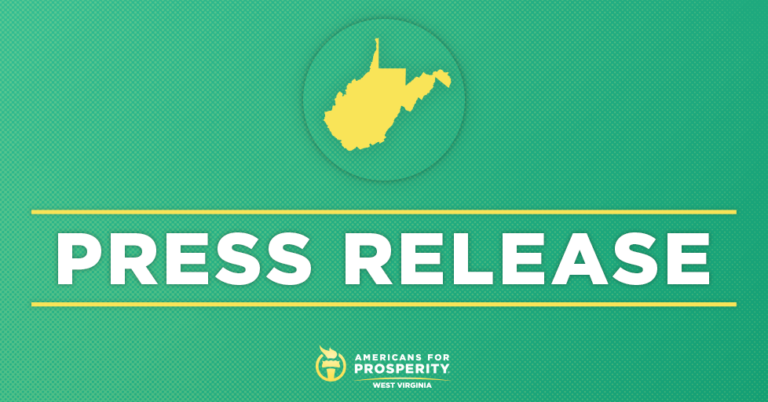 AFP-WV Launches Radio Ad Against Payment Parity, Health Care Cost Increases
CHARLESTON, WV – Americans for Prosperity-West Virginia (AFP-WV) today announced a statewide radio ad buy to supplement its digital and grassroots efforts educating the public on special interests' efforts that would force West Virginians to pay more for their health care. The ad explains how special interests are supporting payment parity, a cronyist provision that rigs health care prices in the favor of the powerful and well-connected.
AFP-WV State Director Jason Huffman released the following statement:
"Increasing health care costs through payment parity pushes our state farther away from expanding access to quality, affordable health care. Health care providers should be able to negotiate prices with insurers, but setting the rate in state code is not the right approach for bringing our health care costs down. We call balls and strikes when it comes to blatant cronyism and there is no more room for this kind of government favoritism in West Virginia. Our activists across the state will not stand idly by while special interests ask lawmakers to pad their bottom line by making healthcare more expensive for patients of telemedicine."
Listen to the ad here.
Radio ad transcript:
Right now, some lawmakers want to make health care even more expensive by adopting Payment Parity.
Payment Parity is a government mandate that would force patients to pay more for telemedicine to line the pockets of powerful special interests, rigging the system in favor of the well-connected over ordinary people.
Lawmakers should be looking out for the best interests of patients, not healthcare lobbyists.
Visit NoCronyismWV.com and tell your lawmaker "Don't make health care more expensive. Vote against Payment Parity."
Paid for by Americans for Prosperity.
Background:
Payment Parity mandates the rate at which insurers pay health care practitioners who deliver telemedicine. This rate would be the same rate as in-person services. Instead of allowing natural market signals to dictate prices, payment parity is a corporate crony scheme that would increase the cost of telemedicine services and pass these costs on to patients through copays, premiums and deductibles.