Please select your state
so that we can show you the most relevant content.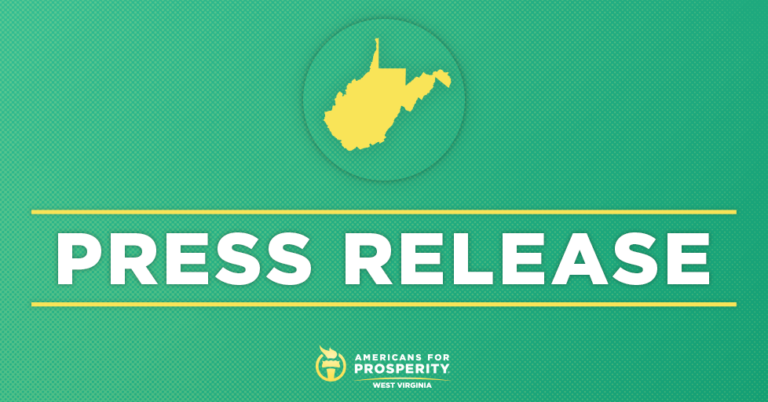 AFP-WV Launches Effort to Thank Lawmakers for Personal Income Tax Cut
CHARLESTON, W.Va. – Americans for Prosperity-West Virginia (AFP-WV) has launched a digital and direct mail effort to thank lawmakers who voted for the historic personal income tax cut this past session. West Virginia passed a $770 million tax cut, the largest in the history of the state, including 21.5% reduction in the personal income tax. AFP-WV's number one priority this session has been working with Governor Jim Justice and lawmakers to create a framework to deliver historic income tax cuts.
"By voting to significantly cut the personal income tax, lawmakers have kept a longstanding promise," said State Director Jason Huffman. "When elected officials boldly enact transformational policies for our state, we want the people of West Virginia to know who to thank for making our state a better place to live, work, and raise a family."
As signed by the Governor, H.B. 2526 will return roughly $770 million to the people of West Virginia with the largest portion of that being over half a billion in personal income tax relief. The bill also puts triggers in place to eventually eliminate the state income tax as growth markers are met. AFP-WV used its signature grassroots door-to-door contact, along with robust paid media to connect over ten thousand citizens with their lawmakers. The goal was to ensure voters' voices were heard during this once-in-a- generation debate.
"This historic tax cut will return over half a billion dollars to the pockets of hardworking West Virginians, allowing folks to better invest in their lives and livelihoods. Lawmakers have not only taken a bold, first step towards creating more jobs and economic growth but also established a framework for future tax cuts. We will continue to work with our policymakers to enact additional reforms to put more money back into the pockets of hardworking West Virginians," Huffman said.
The organization will continue to encourage lawmakers to completely eliminate the personal income tax.
© 2023 AMERICANS FOR PROSPERITY. ALL RIGHTS RESERVED. | PRIVACY POLICY