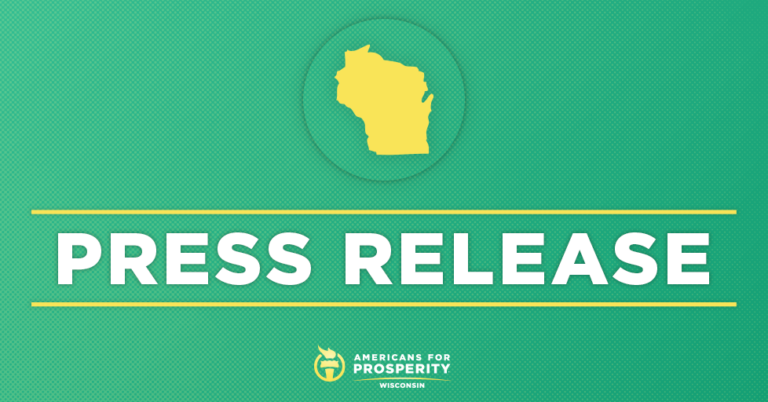 AFP-WI: Kavanaugh Hearings a Reminder of Baldwin Obstruction
MADISON, Wis. – Americans for Prosperity-Wisconsin (AFP-WI) on Wednesday reminded Wisconsin voters of Sen. Baldwin's blind opposition to qualified judicial nominees such as Justice Neil Gorsuch, and most recently, Judge Brett Kavanaugh, whose confirmation hearings before the Senate Judiciary Committee began yesterday. Baldwin rejected the highly-qualified Kavanaugh before the hearings began and before even having met with him. AFP-WI activists have been canvassing the state to inform voters of Tammy Baldwin's obstruction and the need to vote her out of office.
AFP-WI State Director Eric Bott issued the following statement:
"Sen. Baldwin announced her opposition to Justice Gorsuch and Judge Kavanaugh before their hearings and without even meeting with them. This is pure politics. Baldwin's blind partisanship and obstruction puts all our rights in jeopardy. Over these next few days Wisconsinites will know two things with great certainty: Kavanaugh's priorities lie with defending the Constitution, whereas Baldwin's lie with obstructing progress and doubling down on the partisan playbook of her beltway pals."
Door Hanger Copy
Side 1:
Can you name ONE THING Sen. Tammy Baldwin has accomplished after her MANY YEARS in DC?
It's hard, isn't it?
But it gets worse.
Obstructionist Tammy Baldwin is refusing to do her job and is trying to Block Judge Brett Kavanaugh, a qualified jurist for the U.S. Supreme Court.
And last year, she voted to block Justice Neil Gorsuch.
Obstructing court appointments puts our rights in jeopardy.
Side 2:
Judge Brett Kavanaugh will support and defend the Constitution.
But Senator Tammy Baldwin refuses to do her job to confirm qualified judges.
Once again, Senator Baldwin is putting DC special interests ahead of us.
Vote AGAINST obstructionist Tammy Baldwin
For further information or an interview, reach Eric Bott at EBott@afphq.org. 
Americans for Prosperity (AFP) exists to recruit, educate, and mobilize citizens in support of the policies and goals of a free society at the local, state, and federal level, helping every American live their dream – especially the least fortunate. AFP has more than 3.2 million activists across the nation, a local infrastructure that includes 36 state chapters, and has received financial support from more than 100,000 Americans in all 50 states. For more information, visit www.americansforprosperity.org
###