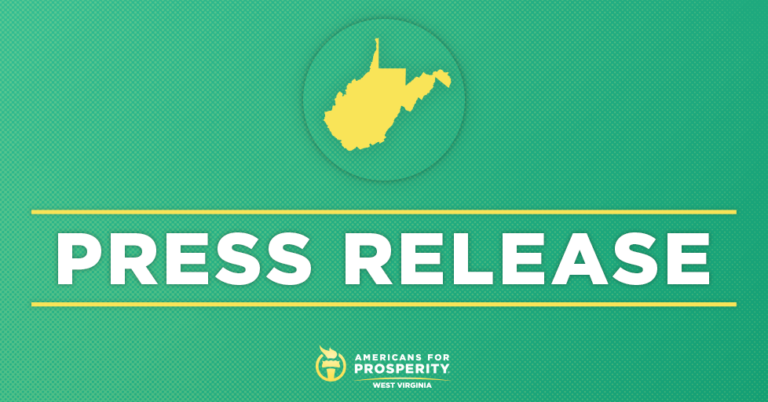 AFP West Virginia Congratulates Primary Election Winners
CHARLESTON, WV – Americans for Prosperity-West Virginia (AFP-WV) celebrates the primary election victories of policy champions vying for the state legislature. For months, the grassroots group and its activists across the state have been engaged in an unprecedented primary election effort to have meaningful, policy-focused conversations with our fellow West Virginians on the importance of electing proven leaders to the State Senate and House of Delegates.
By doubling down on the size and scope of AFP-WV's permanent grassroots infrastructure and continuing to develop our unmatched capabilities, the organization has become one of the foremost difference makers in elections and on the trajectory of state policy. With an unparalleled direct mail and digital campaign, along with grassroots contacts made door-to-door and over the phone in key legislative races—leaving over a million impressions with more than 80,000 voters across the state—the organization has succeeded in elevating principled candidates to the general election and crucial reforms to the forefront.
The following candidates earned the support of AFP-WV and won their elections:
Mark Maynard, State Senate District 6
Rollan Roberts, State Senate District 9
Jay Taylor, State Senate District 14
Geoff Foster, House of Delegates District 20
Daniel Linville, House of Delegates District 22
Mike DeVault, House of Delegates District 74
Buck Jennings, House of Delegates District 84
John Hardy, House of Delegates District 97
Americans for Prosperity – West Virginia State Director Jason Huffman released the following statement:
"For too long, special interests have gone largely unchallenged in their efforts to protect a rigged system that benefits them at the expense of every West Virginian. They've been enabled by the politicians who put the special interests' future over our state's future.
"People across this great state stood up to this failed status quo by selecting truly principled candidates for the general election—folks who have earned AFP-WV's endorsement because they will fight to transform our state through proven policy solutions that help every Mountaineer better live their version of the American Dream.
"This is only the beginning. AFP has demonstrated again that when lawmakers stand with us on critical issues, we will stand with them. When elected officials demonstrate that they are unwilling or unable to take a principled stand against special interests, it is incumbent upon grassroots leaders to find and support candidates who will.
"Together, by succeeding at these shared goals, we have fundamentally changed the political landscape for the better by proving that principled policy, not appeasing special interests, is what voters want and deserve."
Background:
AFP-WV Announces First Round of 2022 Candidate Endorsements, Expands Grassroots Staff (1/18/2022)
AFP-WV Announces Second Round of 2022 Candidate Endorsements(2/21/2022)