Please select your state
so that we can show you the most relevant content.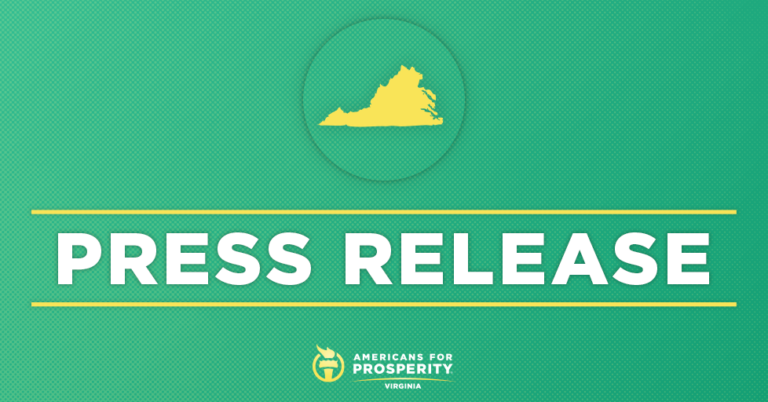 AFP-VA Applauds Governor Youngkin and Delegate Webert for Deregulatory Legislation Paving Way for Increased Economic Opportunity
RICHMOND, VA – Today Americans for Prosperity-Virginia issued a statement in response to Governor Youngkin's Day One Game Plan Legislative Agenda, which features the deregulatory legislation HB 244. The bill, sponsored by Del. Michael Webert, would remove the regulatory barriers stifling businesses, entrepreneurs, and overall economic opportunity in Virginia.
"Americans for Prosperity-Virginia applauds Delegate Webert for introducing HB 244, or Red Tape Reduction 2.0, in the House of Delegates and is pleased to see Governor Youngkin prioritize this legislation as part of his Day One Game Plan legislative agenda," said Jacob Fish, Deputy Director for Americans for Prosperity-Virginia. He went on to say, "This bill would permit every Virginia regulatory agency to identify and reduce burdensome regulations on businesses, allowing the state to remain a leader in innovation and one of the best places in the nation to live, work, and raise a family. Undoing these needless regulations is a key priority for AFP-VA's 2022 legislative agenda, A New Vision for the Old Dominion, because it will contribute to a thriving economy and increased economic opportunity. We look forward to continuing both our support of this legislation through the General Assembly and our efforts to educate Virginians on its importance." 
© 2023 AMERICANS FOR PROSPERITY. ALL RIGHTS RESERVED. | PRIVACY POLICY