Please select your state
so that we can show you the most relevant content.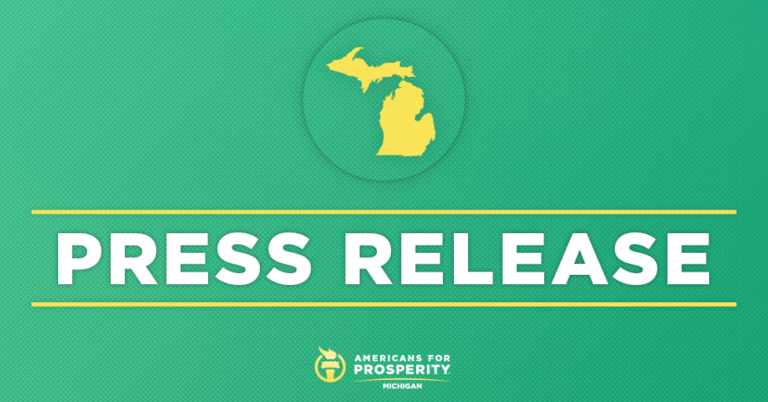 AFP Urges Lawmakers to Eliminate Mandatory Minimums for Misdemeanors
Lansing, Mich. — Americans for Prosperity-Michigan (AFP-MI) testified in support of five bills that would eliminate mandatory minimum sentencing for low-level, non-violent misdemeanors.
HB 5844 and HB 5854 – 5857 are part of the recommendations introduced by the state's bipartisan Jail & Pre-Trial Task force earlier this year and would empower judges to impose sentences that better fit the facts in each case.
AFP-MI Community Engagement Director Diana Prichard had this to say:
"When we know better, we should strive to do better and that's exactly what the Jail & Pre-Trial Task Force's work is helping us do. We now know that mandatory minimum sentences for low-level crimes are holding many Michiganders back from achieving their potential.
"They disrupt people's lives, tear families apart, make it harder for people to hold a job. At the same time, they do nothing to make our communities safer. Reforming them is a small, but important step in creating a justice system that protects public safety while honoring the potential in every Michigander."
Michigan's Jail & Pre-Trial Task Force spent 2019 studying jail and pre-trial incarceration in Michigan before releasing its findingsand recommendations in January of this year. Other recommendations include increasing officer discretion to issue citations instead of making arrests, eliminating driver's license suspensions for non-traffic offenses, and reforming the state's cash bail requirements. Bills addressing the task force's other recommendations are expected in committee later this year and next.
© 2023 AMERICANS FOR PROSPERITY. ALL RIGHTS RESERVED. | PRIVACY POLICY