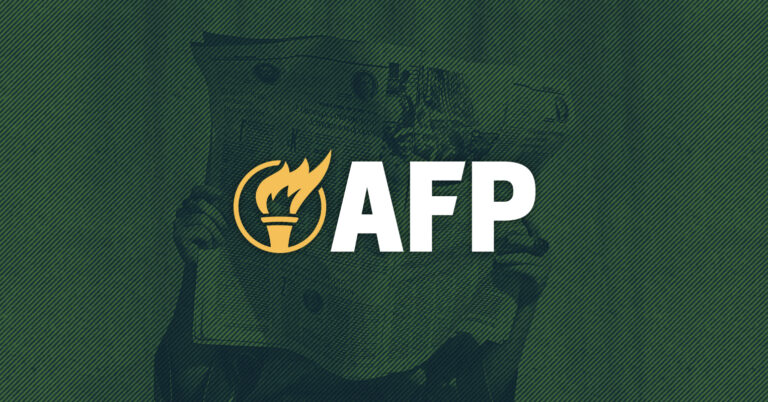 AFP Urges Administration to Hold Agencies Accountable for Helping Small Businesses
Arlington, Va. – Americans for Prosperity (AFP) and a coalition of 20 partner organizations issued a letter to Russell Vought, the Director of the Office of Management and Budget (OMB), urging him to hold agencies accountable for reporting how they treat small businesses fairly.
A year ago, the President issued Executive Order 13892, "Promoting the Rule of Law Through Transparency and Fairness in Civil Administrative Enforcement and Adjudication." Section 10 of the Order requires that by April 6, 2020, agencies were to have submitted to the President and posted on their websites a report demonstrating that their "enforcement activities, investigations, and other actions comply with" the Small Business Regulatory Enforcement Fairness Act ("SBREFA").
Click here to read the full letter.
AFP Regulations Policy Fellow Clint Woods issued the following statement:
"It is critical we highlight and eliminate burdensome red tape on our small businesses that are struggling across the country. Small businesses are the lifeblood of our economy, providing millions of jobs and creating opportunity for workers and employers to achieve their American dream. Yet, overly burdensome regulations and unreasonable enforcement activities risk hampering our small businesses from recovering and thriving again. We are urging the administration to hold agencies accountable to the reporting requirement in the president's executive order, and we stand ready to help remove barriers to economic prosperity and ensure small businesses are treated fairly in civil administrative enforcement."
While the total number of agencies that comprise the sprawling federal bureaucracy ranges from dozens to hundreds, only nine agencies appear to have produced the SBREFA compliance reports. Among those who haven't include cabinet-level agencies from the Department of Transportation to the Department of Labor to the Department of Defense, in addition to independent regulatory agencies such as the Federal Trade Commission and Securities and Exchange Commission.
Background:
In August, AFP led a coalition for federal agencies to post guidance documents on their online portal and implement Executive Order 13891. Americans for Prosperity also previously called on agencies to implement the initiative following the deadline set forth by the executive order.
Additionally, AFP has issued recommendations for Congress to ensure long-lasting reforms by reining in harmful federal regulations and burdensome red tape.
At the outset of the pandemic, AFP released Recover Stronger: A Starting Point to Build An Economy that Works for All, a set of principles and recommendations that offers lawmakers a starting point to build a stronger economy as the country recovers from COVID-19  – including reforming overly burdensome federal regulations.