Please select your state
so that we can show you the most relevant content.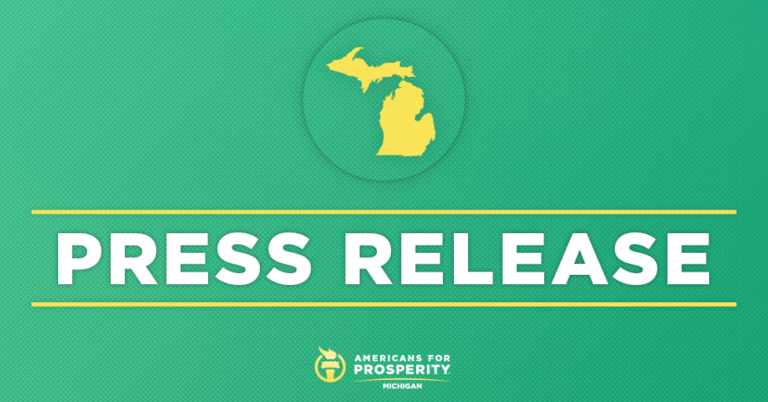 AFP: 'Union bosses silenced citizens'
LANSING, Mich. – Members of the Board of Canvassers who voted against approving prevailing wage repeal for the Michigan ballot failed in their duty to serve the people of Michigan. That was the message from the grassroots group Americans for Prosperity-Michigan (AFP-MI) on Thursday as the Board deadlocked 2-2 and the issue heads to the courts. Pete Lund, state director of AFP-MI, issued the following statement:
"The board members who voted no on this citizen-initiated petition allowed union bosses to trump the will of the citizens they are appointed to serve. These board members ignored staff recommendations, the recommendation of the Secretary of State, and failed to uphold the spirit of the law.
More than 380,000 citizens signed a petition to send this issue to the legislature and the ballot. Their voices have been silenced and ignored so unelected bureaucrats can pander to union special interests.
Members of the Board of Canvassers are charged with the duty to serve the citizens of Michigan. The 'no' votes on this petition failed to perform their duty today.
We will continue to work toward the right policy for Michigan, which is to repeal prevailing wage mandates and save the taxpayers of Michigan hundreds of millions of dollars each year."
© 2023 AMERICANS FOR PROSPERITY. ALL RIGHTS RESERVED. | PRIVACY POLICY