Please select your state
so that we can show you the most relevant content.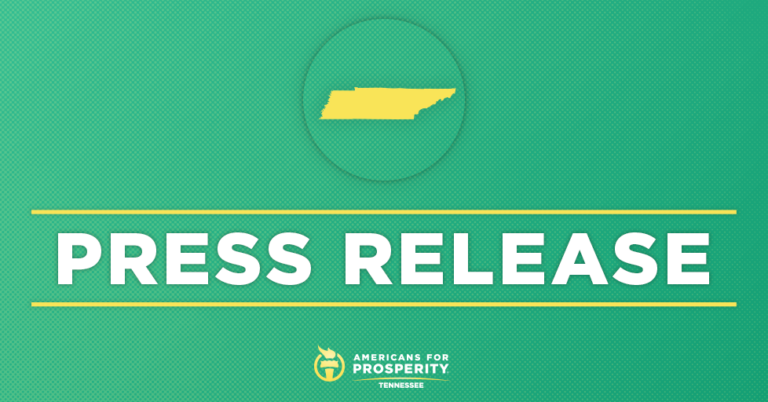 AFP: Transit Plan is Off the Rails
Grassroots group responds to recent ad hominem attacks on groups opposing transit plan
NASHVILLE, Tenn.—Americans for Prosperity-Tennessee (AFP-TN) released the following statement as pro-transit groups, including Transit for Nashville, have shifted their strategy from talking transit to attacking groups standing in opposition to the $9 billion Nashville transit plan.
"Transit tax supporters have clearly gone off the rails. They are realizing their plan cannot stand on its own merits, so their last resort is to demonize their opponents," said AFP-TN State Director Tori Venable. "The broader coalition working to make sure hardworking Nashvillians aren't slapped with a $9 billion bill for a transit system that creates more problems than it solves represents a diverse set of ideals and political persuasions. Further, the very attacks that are now being lobbed—going so far as to call out individuals by name—are the very reason people choose to remain anonymous and political speech is protected under the 1st Amendment."
Americans for Prosperity is a grassroots organization dedicated to fighting for lower taxes and sound fiscal policy. The AFP-Tennessee chapter launched in 2013 and now has more the 46,000 Tennessee activists. These volunteers have made over 25,000 calls and knocked on 2,000 doors in the grassroots effort to oppose the transit tax hike.
"As a native Nashvillian I am disgusted to see these groups – which are propped up by our tax dollars – attack anyone who has the audacity to speak out against their pre-ordained plans," Venable continued. "It's not right. It's not the Nashville way and it's not the Tennessee way."
© 2023 AMERICANS FOR PROSPERITY. ALL RIGHTS RESERVED. | PRIVACY POLICY