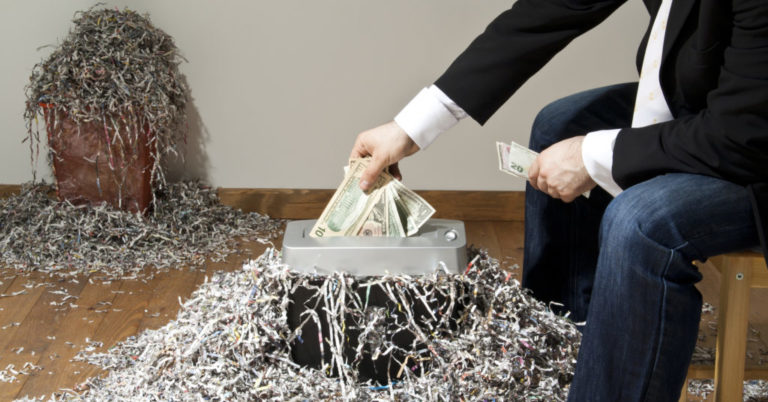 AFP to Congress: Heed McConnell's Call to "Get Serious" About Mandatory Spending
ARLINGTON, Va. – Americans for Prosperity echoed Senate Majority Leader Mitch McConnell's call to "get serious" about structural government spending during an interview today. The leader pointed out that government spending is primarily driven by mandatory items, and that lawmakers need to bravely address those programs to get them under control.
In a discussion with Bloomberg News, McConnell (R-Ky.) said much of the "lame duck" session of Congress would focus on funding the remaining parts of the government that were not covered under a series of spending bills last month, and that the extent of the national deficit is "very disturbing."
Americans for Prosperity Vice President Russell Latino had this to say:
"For years, politicians have promised to rein in spending.  For years, they've failed to keep that promise. Last fiscal year, the U.S. government spent more than $4 trillion  for the first time in history, adding to our crippling debt. The American people deserve bold leaders in both parties willing to tackle the chief drivers of spending and secure America's future for our children, grandchildren and the most vulnerable among us. Our country can't afford to keep pointing partisan fingers and kicking the can down the road. We'll stand with Leader McConnell and anyone who is willing to join us."
Americans for Prosperity has consistently called for spending restraint through their "Stop Overspending" (SOS) effort. For more information about SOS, click here.
During his interview, McConnell pointed out that the reluctance to tackle entitlement spending has been bipartisan. Americans for Prosperity is working with its grassroots army to hold all lawmakers accountable for more responsible spending decisions.
For further information or to set up an interview, please send an email to GBraud@afphq.org.
Americans for Prosperity (AFP) exists to recruit, educate, and mobilize citizens in support of the policies and goals of a free society at the local, state, and federal level, helping every American live their dream – especially the least fortunate. AFP has more than 3.2 million activists across the nation, a local infrastructure that includes 36 state chapters, and has received financial support from more than 100,000 Americans in all 50 states. For more information, visit www.americansforprosperity.org
###