Please select your state
so that we can show you the most relevant content.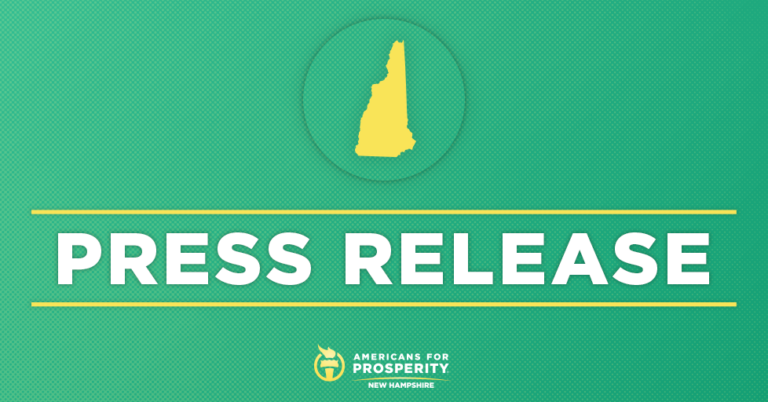 AFP to Biden Administration: Massachusetts Tax Regulation is Unconstitutional, Hurts Workers
CONCORD, NH – Following the U.S. Solicitor General filing an amicus brief to the U.S. Supreme Court urging them to reject New Hampshire's lawsuit against the state of Massachusetts for its unconstitutional move to tax Granite Staters who no longer commute to the Bay State for work, Americans for Prosperity-New Hampshire (AFP-NH) today urged the Biden Administration to reconsider its opposition to the New Hampshire lawsuit.
AFP-NH has been at the forefront of protecting Granite Staters from the Massachusetts regulation that punishes New Hampshire workers. Last year, the grassroots group testified before the Massachusetts Department of Revenue, Rulings and Regulations Bureau and submitted an amicus brief to the U.S. Supreme Court with a coalition of taxpayer advocacy organizations.
AFP-NH State Director Greg Moore released the following statement:
"The Biden Administration's affinity for high taxes has led them to mistakenly support this unconstitutional move to force tax hikes on the back of Granite State workers. With this regulation, any former Massachusetts commuter, no matter where they currently live, could be charged with the state's high income taxes. We urge the Biden Administration to reconsider Massachusetts' cash grab that is counter to that state's long-standing tax policy that income is charged where you work, not where you live. Instead of trying to dig deeper into Granite Staters' pockets who followed COVID-19 protocols from the state of Massachusetts, the Administration should let people keep more of what they earn and reverse course on this misguided intervention into this case."
© 2023 AMERICANS FOR PROSPERITY. ALL RIGHTS RESERVED. | PRIVACY POLICY