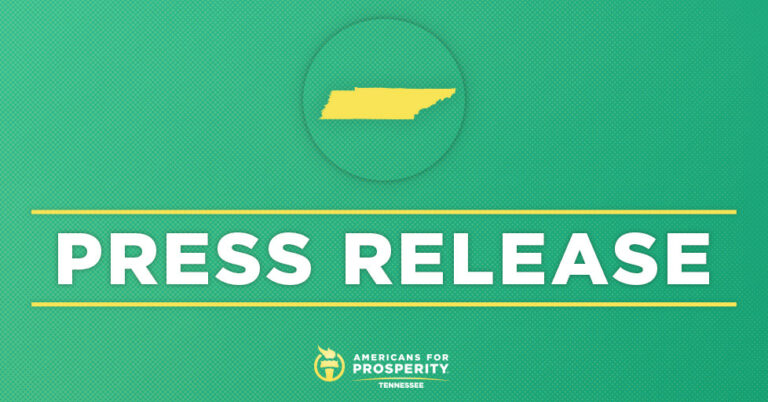 AFP-TN & yes. every kid. Commend Governor, Continue Call for Special Session
Focus of session should include options for educational freedom
We commend Governor Lee and Commissioner Schwinn for working to modernize how public education is funded. Our current funding formula (BEP) is overly complex and increases to funding rarely make it to the classroom. Beacon link.
Americans for Prosperity state director, Tori Venable added, "The old saying goes only 3 people in the state of Tennessee understand how BEP funding works…and two of them are dead.
This is an opportunity to enact meaningful reforms to allow the money the state invests in kids to follow them to whatever education will best meet their needs. This could be transformational for future generations of Tennesseans, giving them the best possible educational experience."
While funding reform is a long-term solution, parents need options now. This is why Americans for Prosperity, yes. every kid., and other advocates are still calling on the legislature to include educational freedom in the call for a special session.
The legislature could solve a number of problems by simply giving parents options and the freedom to move their child to a different learning environment. This could be done with open enrollment, allowing parents to select from any school with open seats available for immediate transfer, delivering direct grants to parents or expanding Education Savings Accounts would give parents the ultimate flexibility to select the best education options for their child.
Andrew Nelms with yes. every kid. echoed AFP's sentiment, "This is an opportunity for Tennessee to lead the transformational charge of how education is funded and viewed. Whether it's funding reform or any educational related issues taken up during a special session, it's vitally important that every family is given equal educational opportunities. Let's empower families with the ability to customize a child's education to best match their values and priorities."