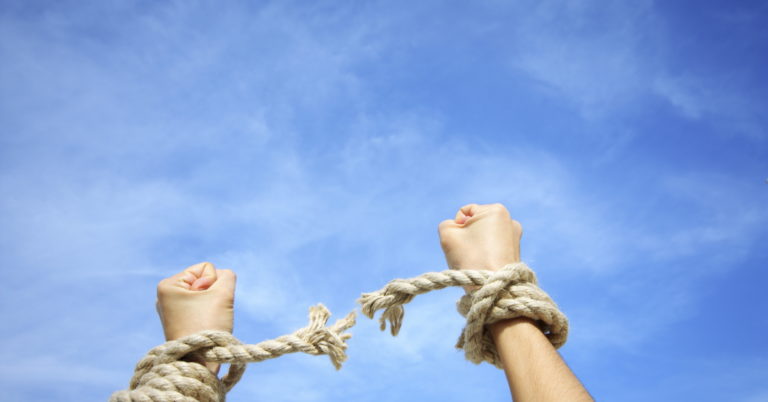 AFP Thanks Senators for Standing Up for Safer Streets and Second Chances
ARLINGTON, Va. – Americans for Prosperity (AFP) today applauded Senators Lamar Alexander (R-TN), Richard Blumenthal (D-CT), Susan Collins (R-ME), Tammy Duckworth (D-IL), Jeff Flake (R-AZ), Kirsten Gillibrand (D-NY), Doug Jones (D-AL) , and Pat Roberts (R-KS) for co-sponsoring the FIRST STEP Act – legislation that will reduce crime and recidivism, make federal sentencing laws more just, and help people who deserve a second chance. AFP has launched digital ads in each of the senators' respective states thanking them for their support.
Americans for Prosperity has been at the forefront of supporting the FIRST STEP Act. Earlier this year, the grassroots group issued a Key Vote Alert calling on Representatives to vote 'YES' on the legislation. The group's efforts have included grassroots outreach through phone-banking, direct mail, and digital advertisements in key areas.
AFP President Tim Phillips issued the following statement:
"We are encouraged by the overwhelming support for bipartisan criminal justice reform and applaud the efforts of the FIRST STEP Act's co-sponsors. This landmark legislation will reduce recidivism by giving people who have paid their debt to society the tools they need to become contributing members of their communities when they return. We urge Leader McConnell to give the FIRST STEP Act its day on the Senate floor."
Background:
President Trump, senators from both parties, and major law enforcement groups like the Fraternal Order of Police all recently endorsed the FIRST STEP Act. The House of Representatives passed the FIRST STEP Act earlier this year.
Freedom Partners recently released a national poll showing that over 80 percent of voters approve of the FIRST STEP Act.
For further information or to set up an interview, please send an email to GBraud@afphq.org.
Americans for Prosperity (AFP) exists to recruit, educate, and mobilize citizens in support of the policies and goals of a free society at the local, state, and federal level, helping every American live their dream – especially the least fortunate. AFP has more than 3.2 million activists across the nation, a local infrastructure that includes 36 state chapters, and has received financial support from more than 100,000 Americans in all 50 states. For more information, visit www.americansforprosperity.org
###