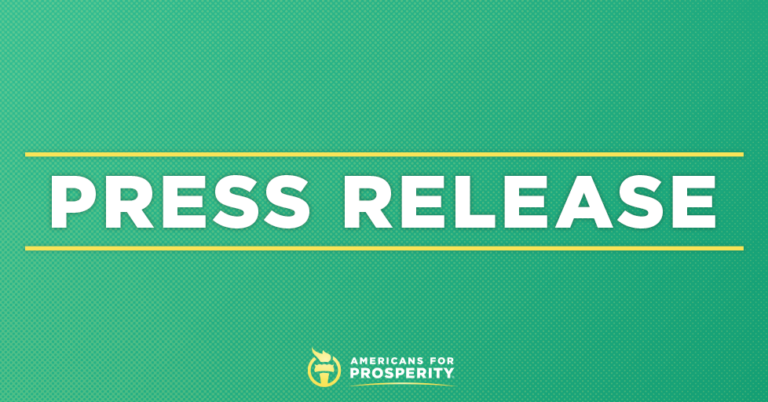 AFP Thanks Durbin for Leading on Criminal Justice Reform
FIRST STEP Act on Verge of Becoming Law
NAPERVILLE, Ill. – Americans for Prosperity-Illinois (AFP-IL) celebrated the passage of the FIRST STEP Act, the criminal justice reform legislation that will enhance public safety, provide a second chance to hundreds of thousands of people who've paid their debt to society, and save taxpayer dollars. The grassroots group also announced a direct mail campaign touting Senator Dick Durbin's leadership role as chief co-sponsor in ensuring this groundbreaking legislation passed before the end of the year.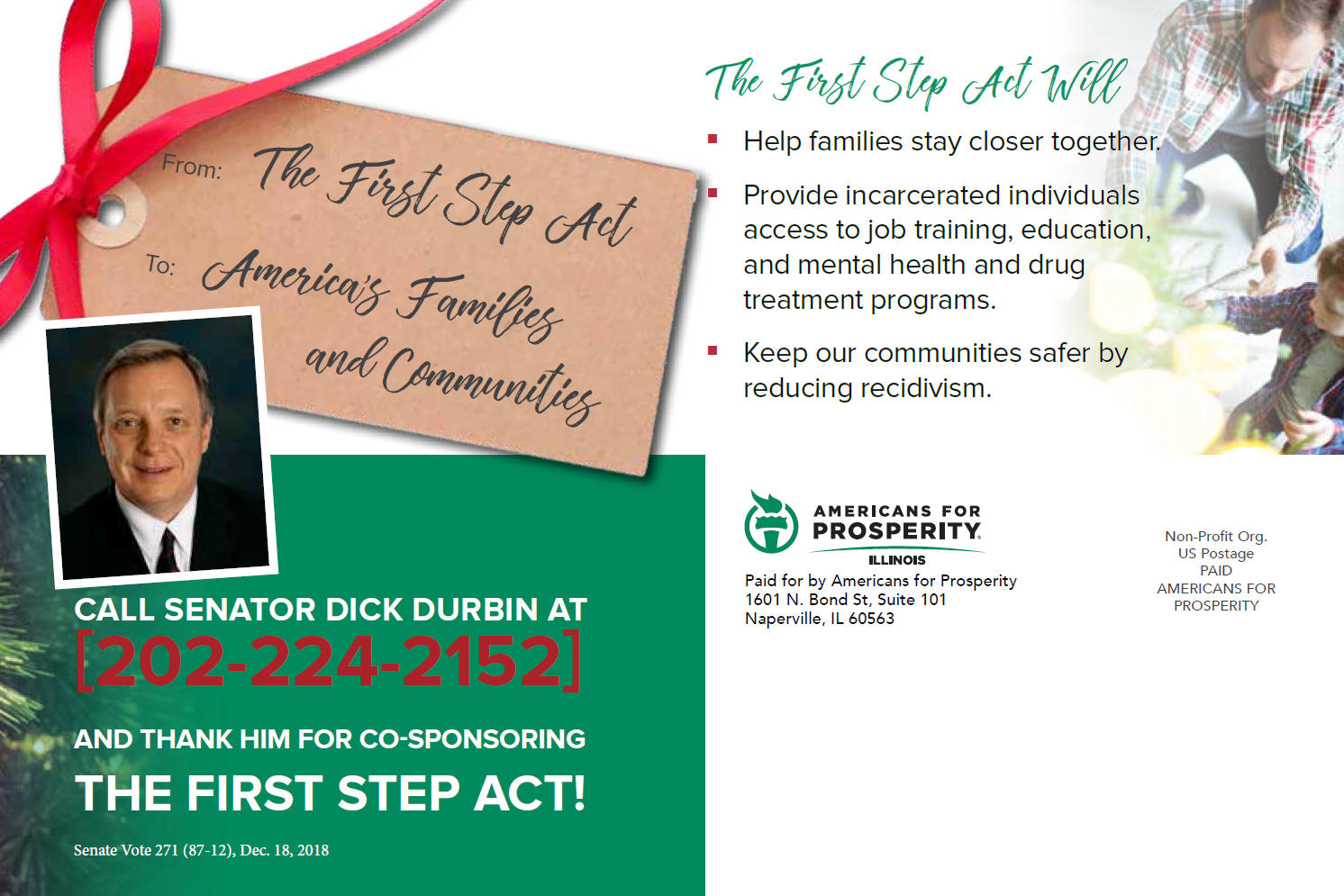 VIEW DIGITAL HERE: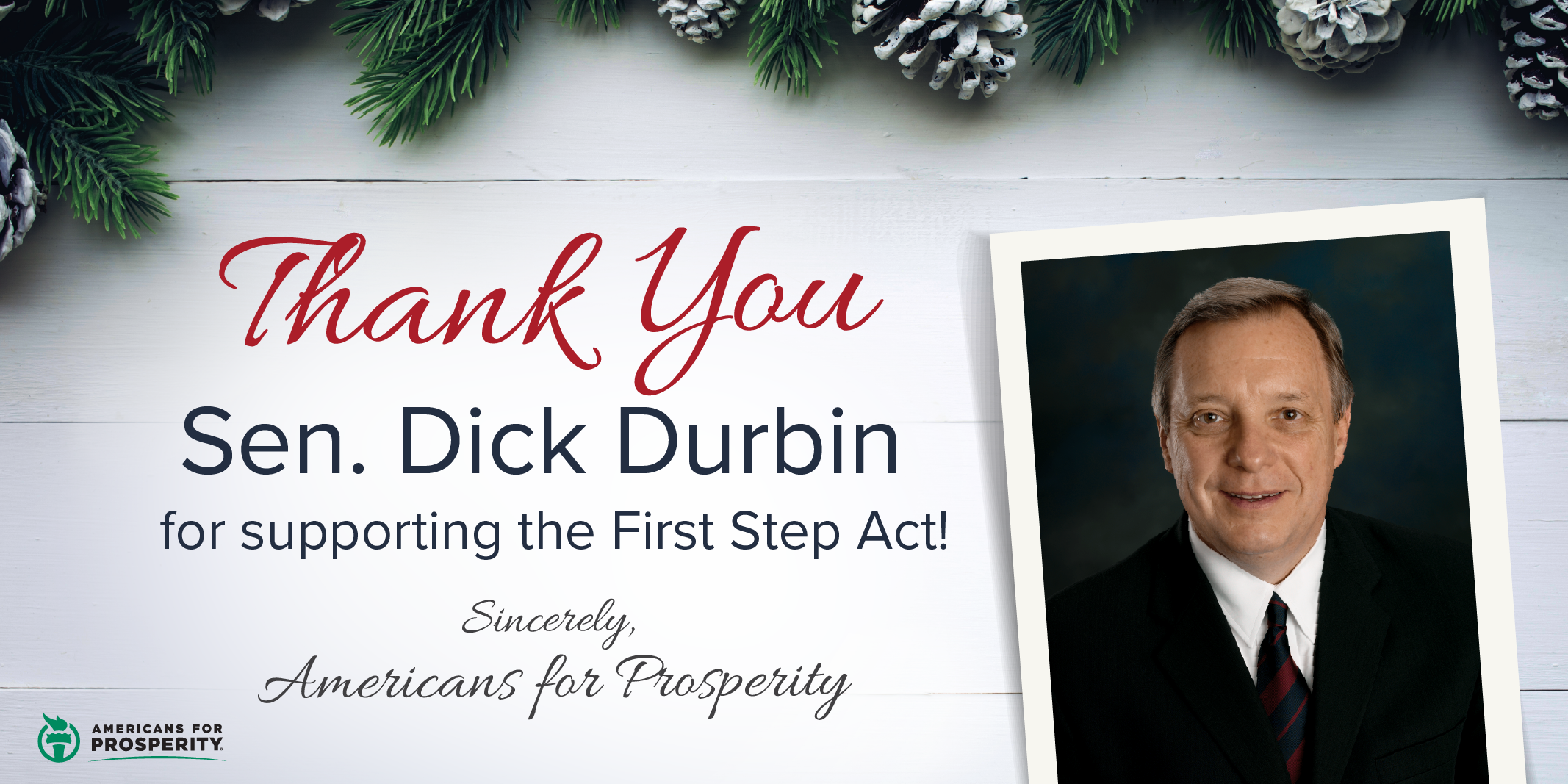 AFP-IL State Director Andrew Nelms issued the following statement:
"This December, Senator Durbin worked to give Illinoisans and all Americans one of the best presents of all: a second chance. This legislation is a crucial first step toward breaking the cycle of incarceration, bringing families together, and creating safer communities. We look forward to find other ways to work with Sen. Durbin to improve our criminal justice policies, break down barriers to opportunity, and help people improve their lives."
BACKGROUND:
AFP Thanks Durbin for Supporting FIRST STEP Act (11/19/2018)
The FIRST STEP Act requires the Bureau of Prisons (BOP) to place inmates no more than 500 driving miles from home, helping spouses, parents, and children more practically visit their family members behind bars and making it easier for inmates to reintegrate into society upon release.
Fixes a mistake in federal law to ensure that all well-behaved prisoners not serving life sentences can accrue 54 days of "good time credit" off their sentences per year, instead of the 47 per year that 178,000 inmates currently receive.
Directs the BOP to let low-risk, low-needs inmates serve home confinement for up to 6 months at the end of their sentences.
Retroactively applies the Fair Sentencing Act of 2010, which reduced the crack-cocaine sentencing disparity from 100:1 to 18:1, to current inmates sentenced before 2010.
Expands eligibility for the federal "safety valve" (18 U.S.C. § 3553(f)) to keep more low-level drug offenders from incurring mandatory minimums meant for high-level drug traffickers, creating more proportional punishments.
For further information or an interview, reach Lorenz Isidro, LIsidro@afphq.org or 703.887.7724. 
Americans for Prosperity (AFP) exists to recruit, educate, and mobilize citizens in support of the policies and goals of a free society at the local, state, and federal level, helping every American live their dream – especially the least fortunate. AFP has more than 3.2 million activists across the nation, a local infrastructure that includes 36 state chapters, and has received financial support from more than 100,000 Americans in all 50 states. For more information, visit www.americansforprosperity.org
###