Please select your state
so that we can show you the most relevant content.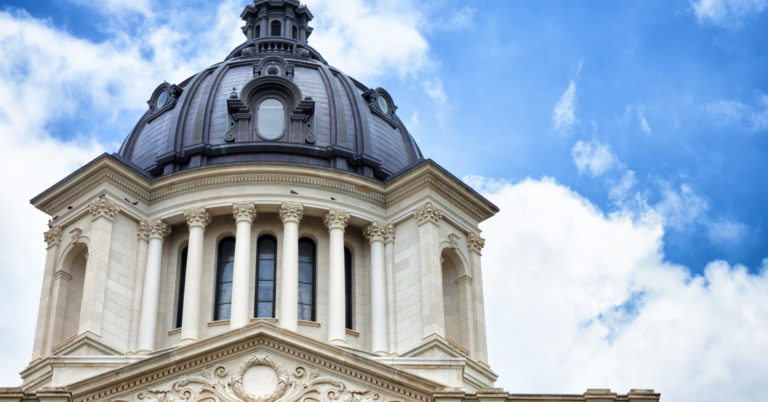 AFP-SD to Thune: Protect South Dakotans, Support Free Trade 
SIOUX FALLS, SD – Americans for Prosperity-South Dakota (AFP-SD) today announced the launch of a digital advertisement campaign urging Senator Thune to support the Bicameral Congressional Trade Authority Act. By supporting S. 287, the Bicameral Congressional Trade Authority Act, Sen. Thune will protect South Dakotan businesses and acknowledge that tariffs are just another tax on consumers.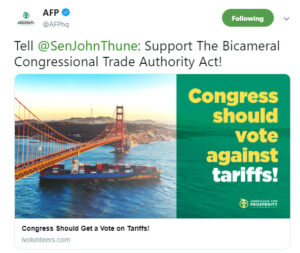 AFP-SD State Director Don Haggar issued the following statement:
"Tariffs continue to have a detrimental impact on South Dakotans and our nation's economy. Senator Thune knows the impacts that tariffs have on our everyday lives, and we hope he supports the Bicameral Congressional Trade Authority Act that will make it harder for levying these unfair taxes on Americans. We continue to support solutions that remove trade barriers and prioritize providing Americans with lower prices, more jobs, and bigger paychecks."
Background:
Recently, Governor Noem spoke out about the devastating impacts the trade war has had on South Dakota.
Americans for Prosperity has released the following on the topic of trade:
Trade principles
The United States should eliminate all trade barriers, regardless of other countries' trade policies, in order to provide Americans lower prices, more jobs and bigger paychecks, and to drive innovation through competition.
Individuals and businesses in a competitive market, not government bureaucrats or politicians, should guide trade decisions.
Punitive measures such as tariffs and quotas are an unjust government intrusion into the lives of hardworking Americans. They violate the property and associational rights of individuals and should all be eliminated.
Subsidies and other forms of government supports for powerful and politically connected businesses and industries do not create value. They punish consumers, burden taxpayers, insulate businesses from market competition, and should be eliminated.
Trade disputes should be resolved through existing international trade agreements and organizations.
While national security interests may be a consideration in trade policy, they should be used to restrict trade only when there is truly a narrow national security interest at stake, not as a workaround to impose tariffs.
For further information or an interview, reach Nicole Tardif at NTardif@afphq.org or (571) 329-0161. 
© 2023 AMERICANS FOR PROSPERITY. ALL RIGHTS RESERVED. | PRIVACY POLICY