Please select your state
so that we can show you the most relevant content.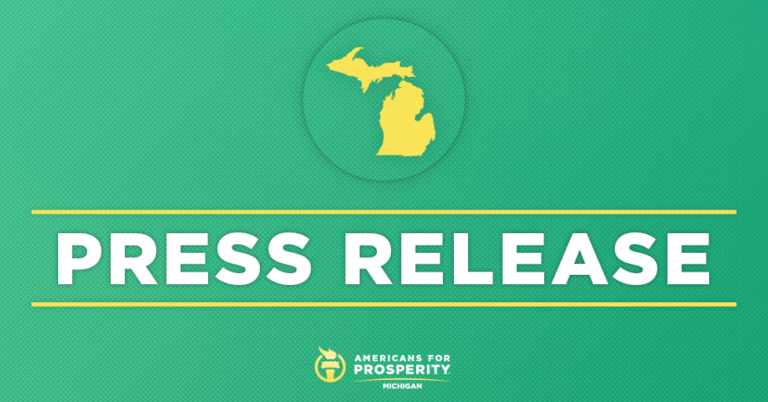 AFP: Reevaluation of Fuel Economy Standards a Win for Michiganders and Michigan Jobs
Grassroots group applauds EPA and Trump administration for living up to their promise to examine and remove costly, ineffective regulation
LANSING, Mich.—Americans for Prosperity-Michigan (AFP-MI) on Tuesday applauded the EPA's announcement that it would reevaluate future Corporate Average Fuel Efficiency Standards (CAFE), marking a victory for government transparency, auto manufacturing jobs, and consumers across the nation.
"At the end of the day, the standards imposed by the Obama Administration were an indirect tax on anyone who buys a car or truck and the Michiganders making those cars and trucks," said AFP-MI State Director Pete Lund. "It either forced people to pay a lot more when they bought a vehicle, hitting people in their already-stretched pocketbooks. Or, it deterred them from purchasing a vehicle, which hurt the auto industry, the lifeblood of our state, and kept older, less efficient cars on the road – the definition of a lose-lose. We are pleased by the administration's announcement and look forward to easing the burden on hardworking Michiganders."
A recent Heritage Foundation study found that the standards for 2016 model year cars hurt consumers by at least $3,800 per car, with this figure reaching $7,200 per vehicle for the 2025 car buyers.  Furthermore, analysts have estimated that between 3.1 million to 14.9 million households would not have enough credit to purchase a new car under the current 2025 CAFE standards.
© 2023 AMERICANS FOR PROSPERITY. ALL RIGHTS RESERVED. | PRIVACY POLICY