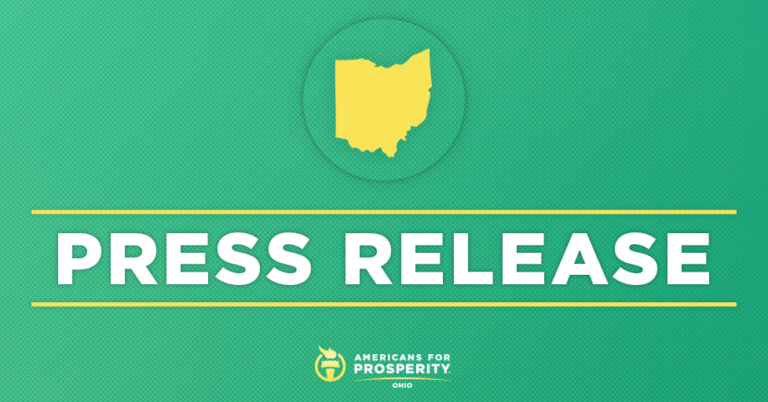 AFP-OH Hosts Pull the Pork, Infrastructure Rally
Youngstown, OH – Americans for Prosperity-Ohio (AFP-OH) is hosting a "Pull the Pork" event today with state Senator Michael Rulli. AFP-OH's Grassroots Engagement Director Derrick Anderson will discuss with guests why the Biden Administration's proposed infrastructure bill will do little to improve roads and bridges for the state of Ohio and harm small businesses and the economy with historic tax hikes.
AFP-OH Grassroots Engagement Director Derrick Anderson issued the following statement:
"Historic tax hikes, reckless spending, and billions of dollars of corporate welfare is not what Ohioans consider infrastructure. We are excited to have state Rep. Cutrona and Sen. Rulli join us as we discuss how this proposal will slam the brakes on economic recovery and hurt Ohio small businesses and families still struggling from the response to the pandemic. Instead of supporting a partisan wish list for special interests, we are urging Rep. Tim Ryan and our entire Ohio congressional delegation to focus on regulatory and funding reforms that will actually improve our infrastructure."
WHAT: Pull the Pork Rally to End Washington's Spending Spree
WHO: State Senator Michael Rulli, AFP-OH's Derrick Anderson
WHEN: June 25
12:00 PM – 1:00 PM
WHERE: Barry Dyngle's Pub
1601 S Raccoon Rd, Youngstown, OH 44515
All media are invited to attend. RSVP with Kevin Brinegar at kbrinegar@afphq.org.
Background:            
The event is part of AFP's seven-figure campaign that is connecting Americans with the harms of the proposal while offering positive alternatives by bringing to bear the full weight of AFP's capabilities: unprecedented mobilization of grassroots activists across the country, direct outreach to Hill offices, robust paid media efforts, and more.
The campaign also includes a robust paid media effort composed of several waves of targeted direct mail, layered digital advertising, and other tactics. AFP has also set up a unique web page at StopTheSpendingSpree.com that empowers individuals to contact their lawmakers.
AFP has already been ramping up in the field and with ads to drive engagement around the proposal. With the dedicated efforts of its activists nationwide, AFP has already sent more than 750,000 letters to lawmakers urging them to reject this infrastructure proposal.