Please select your state
so that we can show you the most relevant content.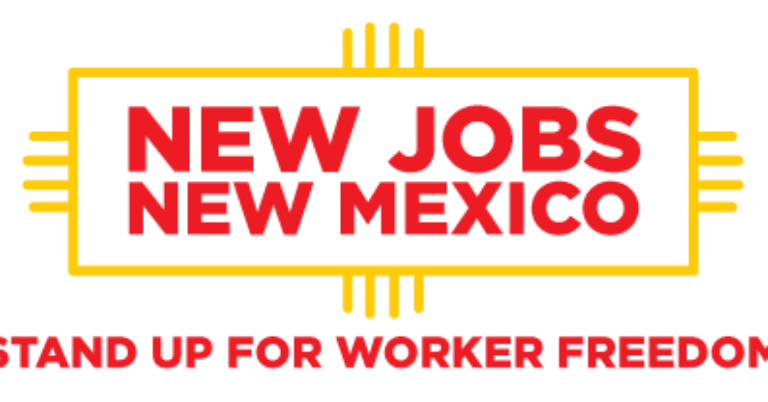 AFP-NM: Workers Stand to Benefit from Right-to-Work Supreme Court Case and Otero County Ordinance
Grassroots group urges passage of Right-to-Work Supreme Court case and Otero County Ordinance
SANTE FE, NM – Americans for Prosperity-New Mexico (AFP-NM) is applauding Right-to-Work activity at the state and federal level this week. Today, the Supreme Court is hearing oral arguments for a landmark case for worker freedom and free speech, Janus v AFSCME. The case will decide the constitutionality of laws in the 22 states that currently force government workers to pay union dues. On Wednesday, the Otero County commissioners are holding a public hearing on their recently introduced right-to-work ordinance.
AFP-NM State Director Burly Cain issued the following statement:
"Workers across the country, and especially here in New Mexico, are on the cusp of gaining more freedom and opportunity as Right-to-Work is expanding at the federal and state level. The Janus case is a tremendous opportunity to protect the First Amendment rights of government employees throughout the country and end the egregious practice of coercing workers to pay for unions' political activities.
"New Mexico stands to undergo a transformative moment from Right-to-Work that will help ignite our economy and lead to new growth for our state. By passing its Right-to-Work ordinance, Sandoval County has shown that it is open for business and is serious about improving its economic competitiveness. We urge Otero County to follow the example of Sandoval County and stay committed to its right-to-work ordinance of empowering workers with more freedom."
Background:
AFP-NM has been the most vocal advocate in the state for local governments to pass policies that empower New Mexico workers. Last September, AFP-NM launched the "New Jobs New Mexico" campaign – a robust grassroots, direct mail, and digital effort to educate citizens about the impact of Right-to-Work. AFP-NM first rallied in Sandoval County, which passed Right-To-Work on January 19th, and the group committed to engaging across the state to make New Mexico the next Right-to-Work success story.
© 2023 AMERICANS FOR PROSPERITY. ALL RIGHTS RESERVED. | PRIVACY POLICY