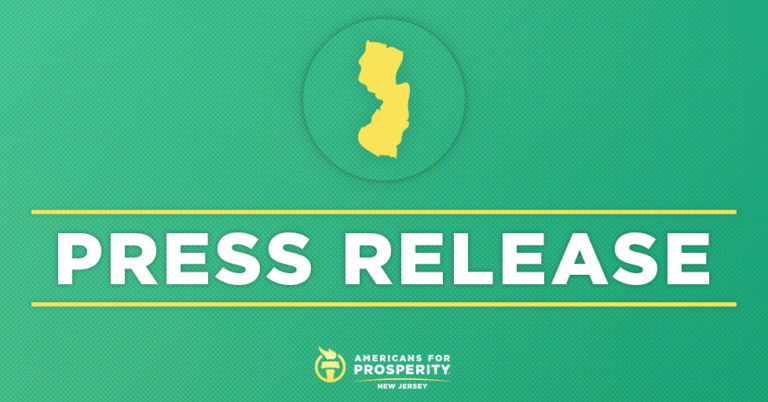 AFP-NJ State Director Erica Jedynak Receives International Award
FREEHOLD, NJ – Americans for Prosperity – New Jersey State Director Erica Jedynak was awarded the international ATHENA Young Professional Leadership Award at a luncheon hosted by the Monmouth Regional Chamber of Commerce (MRCC), for her community leadership and statewide contributions to women's empowerment. The reception was held at The Radisson Hotel & Banquet Center in Freehold with more than 215 attendees, including business leaders and elected officials. The MRCC has issued the ATHENA awards for 33 years in New Jersey. Jedynak won the under-forty young professional category and Dr. Denise Johnson Miller, Medical Director of Breast Surgical Health at Hackensack Meridian Health, received the ATHENA Leadership Award.
AFP-NJ State Director Erica Jedynak said:
"It is humbling to be recognized for professional accomplishments, community service, and the advancement of women. Congratulations to all the nominees and thank you to the members of the business community who support the ATHENA program, as it is small business owners who are the economic engine of New Jersey.
The real recognition goes to Americans for Prosperity's team of volunteers, coalition partners, and staff that supports our work here in New Jersey. Whether it's being a taxpayer advocate in Trenton, or empowering traditionally under-represented constituencies like home bakers and hair braiders, it's rewarding to help others have a voice in their government. We need more women – and men – to get involved in the policy-making process, break down barriers to opportunity, and have the courage to work with others across the political spectrum."
Americans for Prosperity – New Jersey has field offices in Parsippany and Colts Neck and organizes activists across the entire state. Jedynak lives in Rockaway Township in Morris County with her husband; and is an alumna of Drew University. She is an avid speaker on women's leadership and grassroots organizing. Read Jedynak's bio here.
Background:
The ATHENA Leadership Award is presented to a woman, or man, who is honored for attaining professional excellence, community service and for actively assisting women in their achievement of professional excellence and leadership skills. Learn more at www.athenainternational.org.
ATHENA Leadership Award recipients are individuals who:
Have achieved the highest level of professional excellence.
Contribute time and energy to improve the quality of life for others in the community.
Actively assist others, particularly women, in realizing their full leadership potential.
The eight tenets of ATHENA are Learning, Fierce Advocacy, Authentic Self, Celebration and Joy, Collaboration, Giving Back, Courageous Acts, and Relationships.
The Young ATHENA recipient is selected by a committee which reviews each nominee with criteria established by the ATHENA Foundation, including commitment to profession, and how the nominee has opened doors for other women in their careers and lives.