Please select your state
so that we can show you the most relevant content.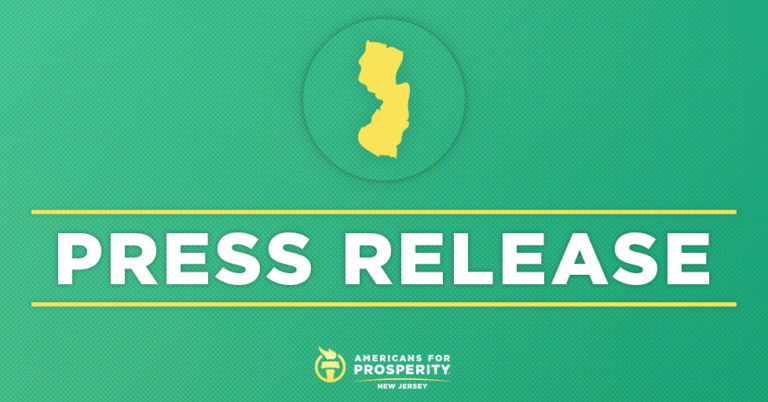 AFP: NJ General Assembly Votes to Untangle Hair Braiders from Red Tape
TRENTON, N.J. – Americans for Prosperity-New Jersey (AFP-NJ) on Thursday applauded the New Jersey General Assembly for passing A-3754, legislation that would help hair braiders get to work without first having to obtain burdensome occupational licenses. The Garden State currently requires aspiring hair braiders to complete 1,200 hours of unrelated cosmetology training and pay upward of $17,000 in order to receive a license and work. AFP-NJ has long been at the forefront of opposing unnecessary occupational licenses without a compelling public need. The group now urges the Senate to swiftly approve the bill.
"This bill empowers those with a passionate commitment to the American dream and mastery in a beloved cultural trade to earn a living and support their family without first obtaining a government permission slip. This is a small but important step toward untangling would-be entrepreneurs from unnecessarily onerous regulations that serve only to limit economy opportunity," said Americans for Prosperity-New Jersey State Director Erica Jedynak. "Occupational licenses should only exist to protect the health and safety of the public, not protect certain industries from competition, and we urge swift approval of this bill in the Senate."
Background: 
Current New Jersey occupational licensing laws force hair braiders to spend thousands of dollars on arbitrary requirements to open for business. Many of the women affected by these requirements are West African immigrants who began braiding hair at a young age as part of their culture. Paying the money to go to cosmetology school and taking the time off work to do so is not a realistic option.
Since 2016, Americans for Prosperity – New Jersey has been fighting on behalf of these hair braiders, alongside the Institute for Justice. As a result of its efforts, the legislature is expected to vote soon on legislation (S-2510/A-3754) that would exempt hair braiders from onerous licensing.
Quick Facts:
Braiders in New Jersey serve minority communities who can't get this service at traditional salons.
New Jersey licensing regulations require all hairstylists to take 1,200 hours of cosmetology school, which can cost up to $20,000.
Cosmetology school is generally centered around European trends. This means hair braiding is often not covered, but subjects including nail and skin care are.
Hair braiding does not involve the use of dyes or chemicals.
Hair braiders operating without a license in New Jersey have been fined as much as $10,000.
This is a bipartisan issue in states across the country.
Twenty-three other states have already exempt hair braiders from licensing requirements.
New Jersey's hair braiders have been fighting for exemption from licensing laws for more than 17 years.
AFP-NJ Involvement:
As part of its grassroots campaign, AFP-NJ is asking activists to email their lawmakers, asking them to pass S-2510/A-3754. View the letter here.
State Director Erica Jedynak worked with Sen. Declan O'Scanlon when he was an assemblyman in 2016 to introduce a bill to exempt hair braiders from burdensome licensure. When the bill didn't move, she approached the offices of the senate and assembly democrats and brought in a small group of hair braiders to share their heartbreaking personal stories.
Activists organized a community hall meeting on April 19 at the New African Stand in Newark. There, bill sponsor Assemblywoman Angela McKnight addressed the crowd and gained national attention.
AFP-NJ, IJ, and dedicated activists organized more than 60 hair braiders attend committee hearings.
AFP-NJ has successfully fought back burdensome, rent-seeking licensure for lactation consultants and pool maintenance workers. It has also worked with sponsors to introduce legislation to eliminate licensing barriers for interior decorators and milk samplers.
© 2023 AMERICANS FOR PROSPERITY. ALL RIGHTS RESERVED. | PRIVACY POLICY