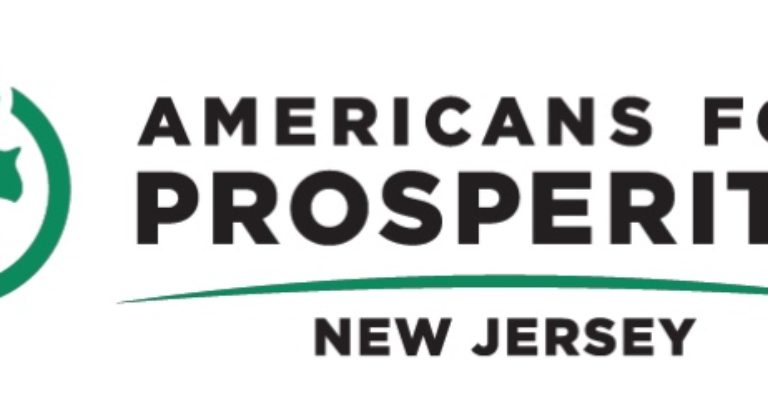 AFP-NJ Path to Prosperity 2019 Policy Agenda
VISION
We can transform society by breaking the internal and external barriers that prevent people from realizing their potential, enabling all people to improve their lives and find fulfillment by helping others do the same. This vision is guided by mutually-reinforcing principles: Equal Rights, Mutual Benefit, Openness, and Self-Actualization.
MISSION
Americans for Prosperity-NJ strives to support principled public policy which will transform New Jersey. New Jersey should be an affordable, prosperous and safe place to work and live; and AFP-NJ is dedicated to forwarding this goal.
We work to tear down barriers to opportunity for all New Jerseyans. Through implementing true criminal justice reform, more people will be empowered to rejoin society and families will be reunited, improving our communities. We aim to break the cycle of poverty and support endeavors which will unleash true economic freedom.
AFP-NJ's long-term mission is to tackle the state's public pension system, end corporate cronyism, and transform hearts and minds of people on-the-ground so that our state will no longer be placed first on all the worst lists (high property taxes, debt).
As we work together to further these goals, we look forward to partnering with broad coalitions to restore New Jersey as the economic engine of the East Coast.
LEGISLATIVE AGENDA
Criminal Justice Reform:
New Jersey communities are safest when our criminal justice system is built on respect for individual rights and human dignity. Policymakers in the Garden State can secure justice for victims and create opportunity for people who have paid their debt to society and are eager to re-enter civic life.
The criminal justice system needs reforms to simplify and roll back unnecessary criminal laws, protect individuals against civil asset forfeiture, modify sentencing and corrections to make our punishments match the crime, and eliminate unnecessary barriers to opportunity that keep former offenders from becoming productive members of society.
By tackling over-criminalization, policing and forfeiture, sentencing and corrections, and collateral consequences of incarceration, we can move New Jersey toward a freer society.
Economic Freedom:
Pension Reform: New Jersey's pension systems have more than $248 billion in unfunded liabilities, according to State Budget Solutions, and rank the worst in the nation for solvency. The state has also been subject to eleven (11) credit downgrades during the past administration, where pension liabilities were cited by credit agencies as a cause.
We are committed to working with Legislative Leadership and the Pension Integrity Project to begin drafting reforms.
Occupational Licensing Reform: Burdensome occupational licensing require­ments disproportionately harm the poor, minorities, young people, and women by creating a barrier to entry for those seeking to climb the economic ladder.
Often, these requirements are enacted because of the lob­bying efforts by special interests to keep new competitors out of the market, which increase costs to consumers. New Jersey should reduce licensing costs and requirements not related to health or safety, and conduct a comprehen­sive review of occupational licenses across the board to make it easier for individuals to work in our state.
Corporate Welfare Reform: When a state doles out taxpayer dollars to pri­vate corporations, it is a major driver of high taxes and spending in New Jersey. Not only do these so-called "investments" yield demon­strably poor returns, they are unfair as they benefit only a few special interests at taxpayers' expense.
Eliminating corporate welfare would allow the state to lower tax rates for all, not just a chosen few, create a more level playing field, and free up tax dollars to be spent on essential services and priorities.