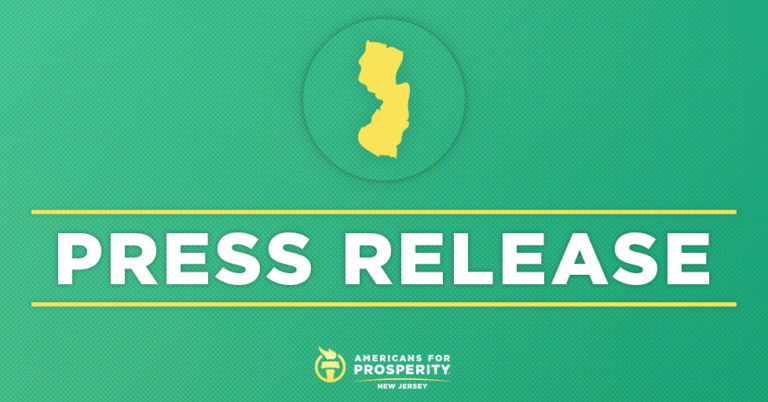 AFP-New Jersey Applauds Trump Administration's Nomination of Kavanaugh
Trenton, NJ – Americans for Prosperity-New Jersey (AFP-NJ) applauds the Trump Administration's nomination of Judge Brett Kavanaugh to the United States Supreme Court.
Americans for Prosperity – New Jersey State Director Erica Jedynak issued the following statement:
"The President has upheld his promise to nominate jurists who will protect the fundamental freedoms guaranteed by our Constitution. Judge Brett Kavanaugh has a staunch record that indicates he will interpret the Constitution as written and not legislate from the bench. AFP-NJ urges Senator Menendez and Senator Booker to swiftly confirm Judge Kavanaugh."
Background:
Brett Kavanaugh, a graduate of Yale Law School and former clerk to Justice Anthony Kennedy, received bipartisan support in 2006 for his confirmation to the U.S. Court of Appeals for the District of Columbia Circuit. During his 12 years on the federal bench, Judge Kavanaugh has demonstrated a commitment to the rule of law and is widely respected for his principled approach to interpreting the Constitution as written.
AFP-NJ will encourage activists in the coming weeks to educate fellow New Jerseyans about the proper role of the courts and the importance of confirming jurists who will interpret the Constitution as written.
For further information or an interview, reach Anna McEntee at AMcEntee@afphq.org or (703)674-9227. 
Americans for Prosperity (AFP) exists to recruit, educate, and mobilize citizens in support of the policies and goals of a free society at the local, state, and federal level, helping every American live their dream – especially the least fortunate. AFP has more than 3.2 million activists across the nation, a local infrastructure that includes 36 state chapters, and has received financial support from more than 100,000 Americans in all 50 states. For more information, visit www.americansforprosperity.org
###