Please select your state
so that we can show you the most relevant content.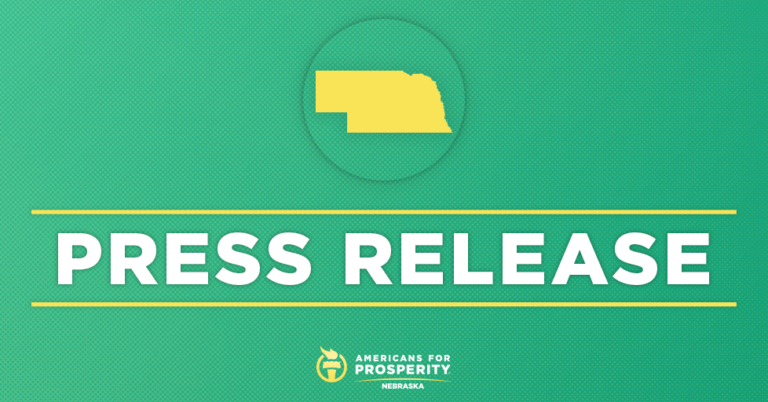 AFP-Nebraska to Senator Sasse: Confirm Neomi Rao
Grassroots group launches robust grassroots and digital campaign urging Senator Sasse to support Neomi Rao's nomination
LINCOLN, NE. – Today Americans for Prosperity-Nebraska (AFP-NE) announced a digital and grassroots campaign urging Senator Ben Sasse to support the nomination of Neomi Rao to the U.S. Court of Appeals for the D.C. Circuit. This is one of the group's largest grassroots effort to date supporting a judicial nominee, and the largest effort for a lower court nominee.
Americans for Prosperity-Nebraska Jessica Shelburn issued the following statement:
"Neomi Rao is eminently qualified to serve on the D.C. Circuit Court. Nebraskans and all Americans will benefit from her impartiality and commitment to interpreting the Constitution as written. Senator Sasse's vote for Neomi Rao's nomination will be a great step for ensuring our judiciary refrains from partisan activism and won't legislate from the bench. We are mobilizing our grassroots activists behind Rao's nomination and we urge Senator Sasse to confirm her."
Background: 
Neomi Rao is the Administrator of the Office of Information and Regulatory Affairs. She has previously clerked for Supreme Court Justice Clarence Thomas and Judge J. Harvie Wilkinson on the Fourth Circuit Court of Appeals.
In December, Americans for Prosperity released two statements that included Rao's judicial nomination:
Learn About These Judicial Nominees to Our Federal Courts
© 2023 AMERICANS FOR PROSPERITY. ALL RIGHTS RESERVED. | PRIVACY POLICY