Please select your state
so that we can show you the most relevant content.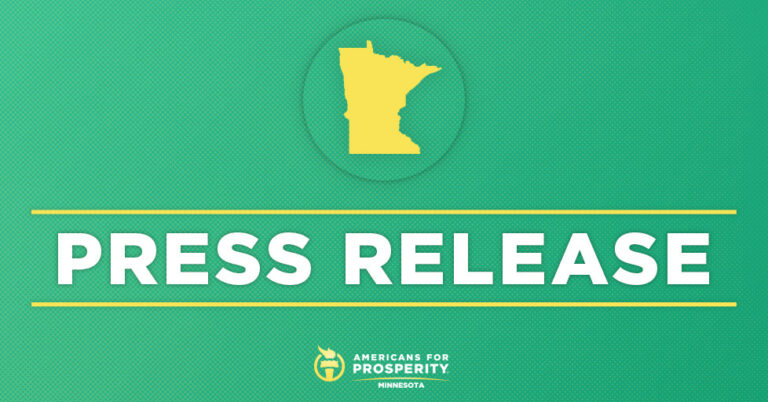 AFP-MN Thanks Senate Judiciary Committee for Protecting Property Rights
ST. PAUL, MN – Americans for Prosperity-Minnesota (AFP-MN) today thanked members of the Senate Judiciary and Public Safety Committee for passing SF2155, which protects innocent property owners from losing their property by replacing civil forfeiture with criminal forfeiture. The bill requires that a conviction (a) is a prerequisite to transferring to the state title to the fruits and instruments of crime and (b) happens in the same process as the prosecution of the suspect in criminal court.
AFP-MN State Director Jason Flohrs issued the following statement:
"Minnesotans deserve to have the government protect their personal property and respect our constitutional rights. This bill is a much-needed reform that reverses the guilty until proven innocent standard that applied to our forfeiture laws. We thank the Senate Judiciary Committee for advancing this bill and voting to protect citizens' due process and property rights."
Background:
AFP-MN to House: Protect Property Rights, Pass Civil Asset Forfeiture Reform (3/11/19)
Recently, the Supreme Court unanimously ruled in Timbs v. Indiana that the Constitution's 8th amendment prohibition on excessive fines applies not just to the federal government, but to the states engaging in disproportionate civil asset forfeitures, as well.
The defendant in Timbs v Indiana, Tyson Timbs, argued that, by seizing his $42,000 Land Rover as part of an arrest for a drug sale of less than $250, Indiana law enforcement levied an excessive fine against him since the value of his car far exceeded the maximum fine he would have faced as a punishment for his arrest. To learn more about the case, click here.
© 2023 AMERICANS FOR PROSPERITY. ALL RIGHTS RESERVED. | PRIVACY POLICY